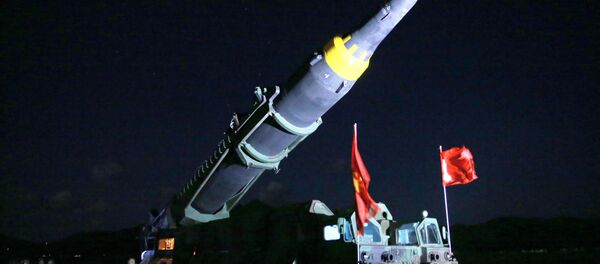 WASHINGTON (Sputnik) — US intelligence officials have concluded that North Korea has produced a miniaturized nuclear weapon that can fit into a missile, US media reported on Tuesday.
"The IC [intelligence community] assesses North Korea has produced nuclear weapons for ballistic missile delivery, to include delivery by ICBM-class missiles," an excerpt from an assessment produced last month by the US Defense Intelligence Agency stated according to The Washington Post.
The media report indicated the assessment did not make a determination as to whether North Korea had tested the smaller missile despite claims from Kim Jung-un.
A separate assessment done this week by the Japanese Ministry of Defense also concluded there is evidence that North Korea has achieved miniaturization, media reports added.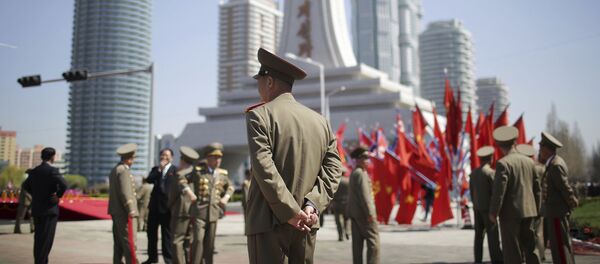 On Saturday, the United Nations Security Council unanimously passed the toughest economic sanctions to date against North Korea. In response, North Korea has pledged to take decisive steps, including "physical actions."
The situation on the Korean Peninsula has become aggravated in recent months due to a series of missile launches and nuclear tests conducted by Pyongyang, all of which are claimed to be in violation of UN Security Council resolutions.
Pyongyang conducted two tests of intercontinental ballistic missiles last month. According to the Korean Central News Agency, the latest launch on July 28 was successful, and the missile reached the altitude of 3,725 kilometers and traveled 998 kilometers for about 47 minutes before falling in the Sea of Japan.