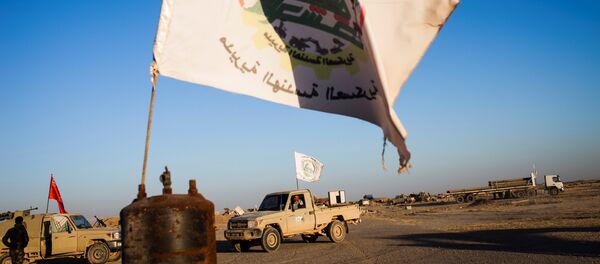 MOSCOW (Sputnik) — The US-led coalition has not conducted any attack against the Sayed Al-Shuhada Brigade, a government-backed Iraqi Shia militia group, in Anbar province on the Syrian-Iraqi border, the Iraqi Army said in a statement on Wednesday.
On Tuesday, the Sayed Al-Shuhada Brigade, a branch of the Iraqi People's Mobilization Forces (PMF, also referred as Hashd al-Shaabi), blamed the US-led coalition for an airstrike that killed and injured large numbers of its fighters on the Iraqi-Syrian border on Monday.
"The Iraqi Joint Operations Command denies claims of an attack on Hashd al-Shaabi fighters in the western part of Anbar province. The events reported by the media occurred beyond the territory of Iraq and had no impact on Hashd al-Shaabi fighters or representatives of any other group that belongs to the Iraqi Armed Forces," the press service of the Iraqi Army wrote on its Facebook page.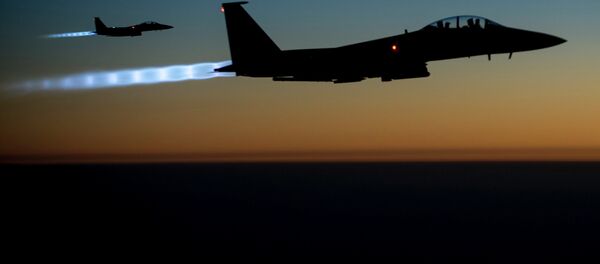 On Tuesday, spokesman for the US-led coalition US Army Col. Ryan Dillon said that there had been no coalition strikes in that region at that time.
The PMF is composed of predominantly Shiite militias and reportedly has up to 100,000 members. The PMF was formed by Iraqi Shia cleric Ayatollah Ali Sistani, who called for national mobilization against the Daesh terrorist group (banned in Russia) in 2014.
The US-led coalition of 68 nations has been conducting anti-Daesh airstrikes, and ground-based and rocket-propelled artillery fire in Syria and Iraq since 2014.