Beijing has consistently called for dialogue to resolve the growing tension on the Korean Peninsula. However, the state-owned Global Times newspaper published an editorial warning both Pyongyang and Washington that, "when their actions jeopardize China's interests, China will respond with a firm hand."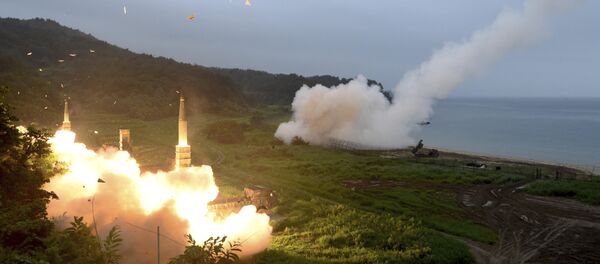 11 August 2017, 17:05 GMT
The article also clarified that "if North Korea launches missiles that threaten US soil first and the US retaliates, China will stay neutral." On the other hand, "[i]f the US and South Korea carry out strikes and try to overthrow the North Korean regime and change the political pattern of the Korean Peninsula, China will prevent them from doing so."
China's statement caps off a week that has seen North Korea and the US exchanging barbs in a war of words that has escalated to threats. US President Donald Trump responded to the North's ongoing ballistic missile tests on Tuesday by threatening "fire and fury like the world has never seen." 
Following Trump's comments, US Secretary of Defense James Mattis warned that Pyongyang should not engage in "actions that would lead to the end of its regime and destruction of its people," as the Pentagon has readied plans for B-1B strategic bombers to launch preemptive strikes at the North's missile sites.
The Democratic People's Republic of Korea (DPRK) responded by announcing that by mid-August it would complete a plan to launch a strike against Guam, a US territory.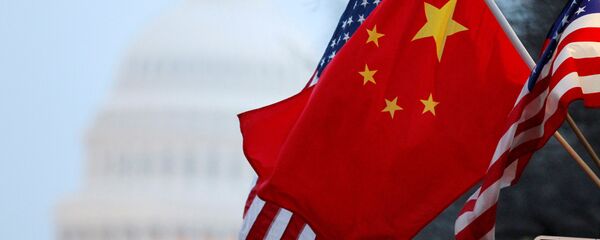 Trump doubled down on his rhetoric Friday morning, writing on Twitter that "Military solutions are now fully in place,locked and loaded, should North Korea act unwisely. Hopefully [Kim Jong-un] will find another path!"
Guam is confident that it could survive such an attack: its Homeland Security adviser noted this week that the island's missile defense systems would protect Guam from the North's projectiles.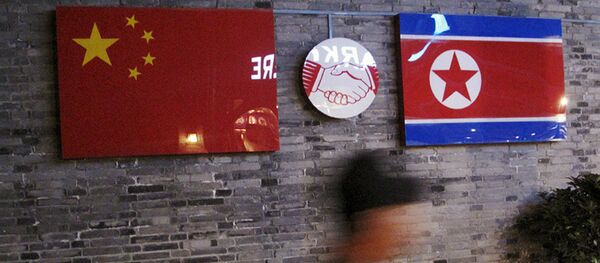 The Global Times asserted that China will "firmly resist any side which wants to change the status quo of the areas where China's interests are concerned. The Korean Peninsula is where the strategic interests of all sides converge, and no side should try to be the absolute dominator of the region."
Though China signed the Sino-North Korean Treaty of Friendship, Cooperation and Mutual Assistance of 1961, pledging to intervene if North Korea is subject to unprovoked provocation, that does not extend to situations in which Pyongyang instigates a conflict.
Law professor Tong Zhiwei from Shanghai's East China University of Political Science and Law wrote in a May article for the Financial Times that terminating the agreement should be a near-future goal for Beijing because "it has also been used by the North Korean authorities to protect their international wrongful acts from punishment." 
In July, North Korea conducted two intercontinental ballistic missile (ICBM) tests, claiming that the projectiles are capable of capable of carrying nuclear weapons and can reach the US mainland. A recent report reveals that US and Japanese intelligence agencies roughly agree with that assessment.