BEIRUT (Sputnik) – The Syrian army established on Friday control over the checkpoint of Abu Sharshouh on the border with Jordan and raised the national flag over it, the Al Mayadeen broadcaster said.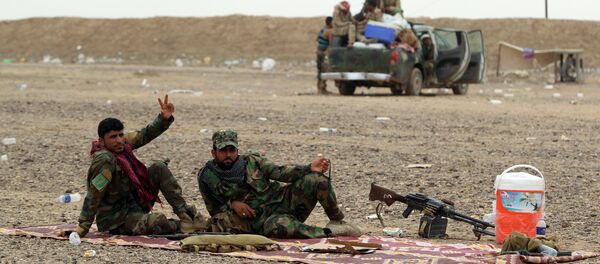 On Thursday, the SANA news agency
reported
that the Syrian government troops had liberated over 500 square miles in the southern province of Suwayda from Daesh gaining control over about 20 miles of the Syrian-Jordanian border.
The Syrian army continues its offensive in the province of Homs, urging terrorists to retreat to the northeastern province of Deir ez-Zor.
Syria has been engulfed in a civil war for over six years with its government troops fighting numerous opposition factions as well as terrorist groups such as the Islamic State and the Jabhat Fatah al Sham, also outlawed in Russia.