MOSCOW (Sputnik) — On Thursday, Trump welcomed the decision of Russian President Vladimir Putin to cut down the number of staff of US diplomatic missions in Russia as it would help the US government save money.
"If the US president decided to come up with a joke instead of seriously talking about real and very difficult problems in Russia-US relations, we are ready to respond in the same spirit. Our answer might roughly be: 'If we knew in advance that the US was mostly concerned with the cost-cutting for diplomatic staff, then would certainly help,'" Klintsevich said.
"So how many more diplomats should we send from Russia, Mr. Trump, that the US budget finally sighed with relief. Please, tell us the exact figure," Klintsevich said.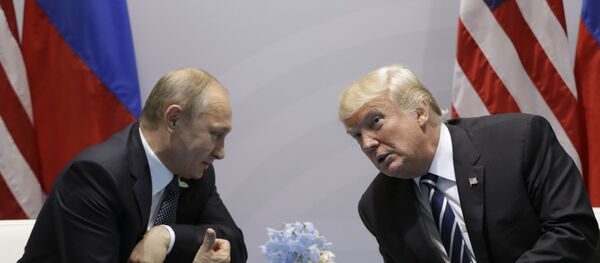 10 August 2017, 20:30 GMT
After
US Senate approved a bill
that imposes sweeping sanctions on Russia and seeks, in particular, to target companies that invest in Russian energy projects, that was later
signed into law by President Donald Trump
, the Russian Foreign Ministry
suspended the use of all US Embassy warehouses
and its compound in Moscow and also offered the US to cut down the number of its diplomatic staff in Russia to 455 people by September 1.
US diplomatic missions in Russia include Moscow-based embassy and three consulates general — in Saint Petersburg, Vladivostok and Yekaterinburg.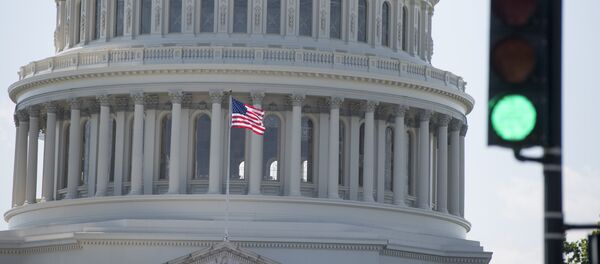 11 August 2017, 02:40 GMT
In December 2016, the administration of former US President Barack Obama
imposed a set of punitive measures
against Russia, including the expulsion of 35 Russian diplomats and the closure of the two Russian diplomatic compounds. The actions were taken in response to Moscow's alleged interference in the US presidential election, which Russia has repeatedly denied.
Back in December, Putin decided not to respond to sanctions imposed by the outgoing US administration and act in accordance with the ties built with the new US leadership. However, since then, the diplomatic property hasn't been returned. Russian Foreign Minister Sergei Lavrov said earlier that Moscow would take retaliatory measures against Washington if the situation with Russia's diplomatic property in the United States was not resolved.