Kristian Rouz – As the international crisis over North Korea's nuclear ambition unravels, part of the Trump administration is targeting Pyongyang's largest trade partner, mainland China. The standoff between North Korea and the US' allies in the region, South Korea and Japan, renders the US more likely to use economic instruments to reign in the regime in Pyongyang, however, sanctions against North Korea alone are inefficient due to the lack of proper market economy mechanisms in North Korea.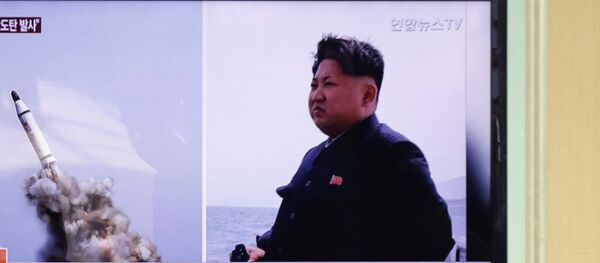 13 August 2017, 14:19 GMT
Now, the White House is launching a probe into mainland China's trade practices. Part of the reason is, as President Trump himself has been stating since his election campaign last year, that China has been taking advantage of the US and other major economies economically though the abuse of currency FX rate manipulations and its dirt-cheap workforce. The North Korean crisis, and Beijing's support for Kim Jong-Un, render the US more decisive to change their approach to trade with China.
On Monday, President Trump is planning to order the US Trade Representative Robert Lighthizer to investigate the possible Chinese violations in trade with the US, which could result in US economic sanctions against Beijing. This would also serve the political purpose of containing the North Korean regime, as China will have fewer resources to give away to Pyongyang.
"I think they can do a lot more and I think they will do a lot more (to reign in North Korea)," Trump said. "We lost hundreds of billions of dollars a year on trade with China. They know how I feel. It's not going to continue like that."
The Trump administration intends to look at intellectual property rights and how the Chinese manufacturing sector is using US technology to produce consumer goods for the purpose of selling them in the US market.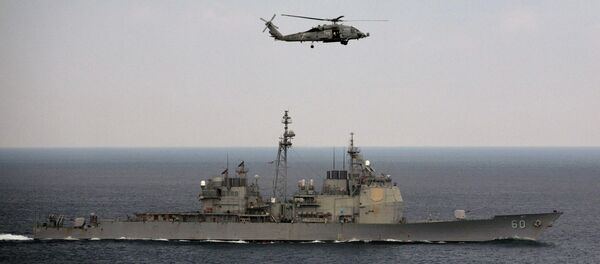 US enterprises, including Apple and Google, are either outsourcing or offshoring, or both, the manufacturing of their products, predominantly to mainland China. These electronic products use US technology, but are sold also on the Chinese domestic market and elsewhere, with the lion's share of retail profits going to China.
"The United States government can, and does, work with countries to address serious concerns such as North Korea while also pursuing measures to address economic concerns, such as the theft of U.S. intellectual property," a representative of the US National Security Council said.
The US agricultural sector exports a significant share of its produce to China, and a major China-bound US export is soybeans. Other US manufacturing giants, including Boeing, are selling aircraft to China, whilst US-made cars also go to the Chinese market.
Even for US-based industrial corporations, the manufacturing production cycle involves parts assembled in China. Besides, the currently low US tariffs on imports allow for an overwhelming presence of Chinese-made goods in the US consumer market, not to mention the Chinese-made steel that goes at near dumping prices to the US market, as Trump himself pointed out.
Subsequently, US sanctions against China, should Trade Representative Lighthizer determine that China has indeed violated certain bilateral trade rules, could address either of these issues or maybe several at once.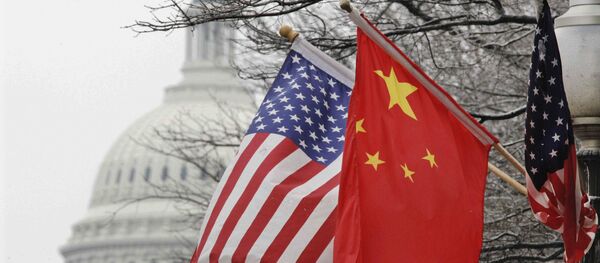 15 November 2016, 17:04 GMT
The first expected move would be an imposition of import tariffs on Chinese-made goods. This would help US inflation and the Federal Reserve's policy tightening, also serving the Trump administration's economic policy agenda. This would also greatly benefit Vietnam and other US trade partners whose manufacturing sectors are export-oriented.
Mainland China would, on its part, face a significant drop in its exports to the US and a perspective of losing the competition for the US market to other nations, such as Vietnam, whose products would be in a more favorable position.
"Protection measures against some specific items, such as steel and aluminum, may gain political favors, but are not likely to be of much help to rebalance trade," analysts of the Institute of International Finance said in a research note.
Now, the probe into China's trade was on Trump's agenda more than a week ago, but it was postponed because the US needed to secure China's support in the United Nations (UN) to impose new sanctions against North Korea. Since the new sanctions failed to defuse tensions on the Korea peninsula and the UN yet again demonstrated its lack of utility in case of a major international crisis, Trump is adamant to use all his firepower to achieve his foreign policy goal.
The US have a history of using the economic instrument before the guns talk, or at least in conjunction with military solutions, including the "Anaconda" plan during the War Between States and the oil embargo against Japan imposed in November 1940.
"We say to China, 'You have a choice whether you do business with North Korea or you do business with the U.S. but you can't do both,'" Senator Chris Van Hollen (D-MD) said.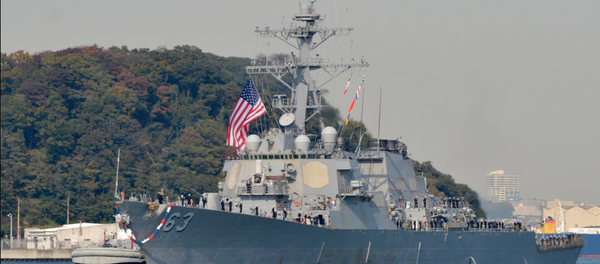 Possible sanctions against China appear to be a bipartisan effort, and the White House would be able to impose them in a heartbeat, unlike other key reforms Trump is aiming for.
In June, Senator Van Hollen introduced a bill, co-authored with Senator Pat Toomey (R-PA), which stipulates that "secondary" sanctions would be imposed on any third party doing business with North Korean entities.
What it means is that the US would be able to freeze bank accounts and freeze the assets of certain companies, not only Chinese ones.
The economic measures against mainland China would provoke a trade war between China and the US, however, with the global demand for manufactured goods still weak, Beijing would struggle on a nationwide scale, whilst in the US, it would be mainly the consumers that feel the difference. Other manufactured goods producers, including many nations of Southeast Asia, would thus take advantage of China's impaired role in international trade.
In other markets, including Europe, the Chinese goods would go down in price, thus hampering the European Central Bank's inflation expectations. China would significantly boost its presence in markets other than the US, but this trade rebalancing would take a while.
Still, major trade disruptions, stemming for all these developments, would hamper the global economic growth prospects, and the rising political and economic uncertainty would affect investment and financial markets.