MOSCOW (Sputnik) — An oil tanker arrived to Neka terminal earlier in the month to discharge oil for swapping purposes for the first time in seven years, the Iranian Petroleum Ministry was cited as saying by Mehr.
With resumption of swap operations Iran will be able to reduce oil transfer costs from southern areas to Tabriz and Tehran refineries, as well as to improve its strategic position in the region, the ministry noted.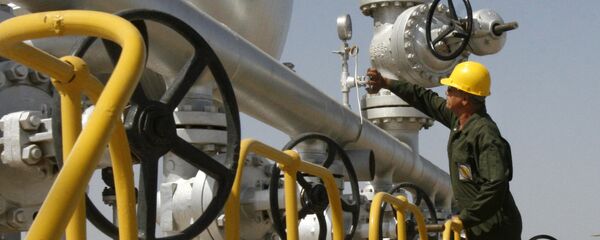 Iran has been re-entering the global oil market
and boosting its energy exports since January 2016, after the European Union, the United Nations, and partially the United States lifted their sanctions against the Islamic Republic. The measures were removed after the International Atomic Energy Agency (IAEA) verified Tehran's compliance with a nuclear agreement reached in July 2015.
On July 1, 2012, the European Union imposed an embargo on Iranian oil imports, which was meant as a punitive measure for Tehran's perceived ambitions to develop nuclear weapons.
During sanction years, the country's crude exports stood at one million barrels per day though the figure took an upward trend immediately after sanctions removal. Moreover, Iran managed to regain old markets in Europe which had been occupied by rivals during sanction years. In July, Iran managed to ship over 2.2 million barrels of crude oil per day to Asian and European markets, while country's crude output has also climbed to about four million barrels per day.