MOSCOW (Sputnik) — Russian representatives in the Russian-Turkish commission on the Syrian truce have registered seven violations of the ceasefire regime in Syria during the past 24 hours, while Turkey informed about five cases, Russia's Ministry of Defense said Tuesday.
"Within last 24 hours, the Russian party of the Russia-Turkey Commission on violations of the Joint Agreement has registered 7 cases of firing in provinces of Aleppo (2), Damascus (3), Al-Quneitra (1) and Daraa (1). The Turkish party has registered 5 cases of ceasefire violations in the provinces of Damascus (3) and Idlib (2)," the ministry said in a daily bulletin.
According to the Russian Defense Ministry, the largest number of random fire occurred in the areas controlled by the Jabhat Fatah al Sham (formerly known as Nusra Front) and the Daesh terrorist groups, both outlawed in Russia.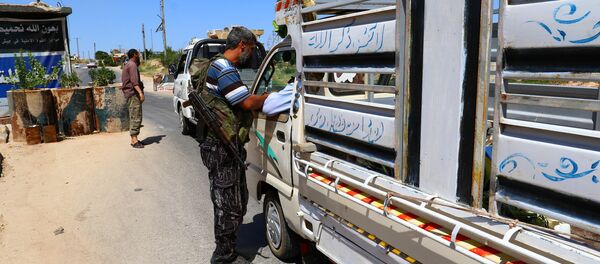 15 August 2017, 07:37 GMT
The number of settlements which joined the ceasefire agreement and the number of armed groups that joined the cessation of hostilities remained unchanged, and stand at 2,168 and 228 respectively.
According to the bulletin, the United Nations held two humanitarian missions in the area, while no humanitarian action was held by the Russian Centre for reconciliation of opposing sides within past 24 hours.
Russia and Turkey are the guarantors of a nationwide Syrian ceasefire regime that came into force on December 30, 2016 and has been holding up in general, despite continued reports of violations. The UN Security Council passed a resolution in December 2016 supporting the effort.