"We keep on high alert to prevent unidentified or Chinese planes and ships from entering our air and sea space," a spokesman said. Since the beginning of last month, Chinese aircraft have soared near the ADIZ on seven occasions.
"We're experienced and have been doing this for a long time, and we ask our citizens to rest assured," the spokesman added, noting "we will, of course, take actions to avoid escalating any conflict throughout this process." 
Beijing and Taipei continue to maintain strained relations following President Tsai Ing-wen's insistence that Taiwan not be recognized as part of "One China." In Beijing's eyes, Taiwan is a Special Administrative Region of China. The self-autonomous island has not formally announced its independence, and if it does, Beijing has vowed to use force to rein the territory back into its orbit.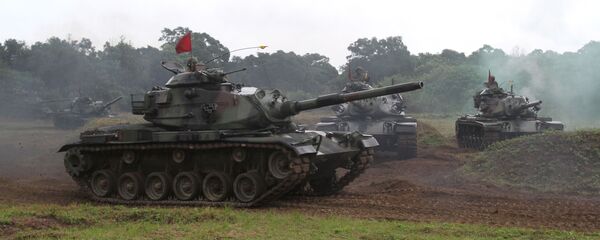 "The People's Liberation Army has never given up on the idea of resolving problems through the use of military force" spokesman Chen Chung-chi said on July 26.
On July 13, China's Soviet-built aircraft carrier, Liaoning, transited the Taiwan Strait but Taiwanese defense officials said the ship didn't present an imminent threat.