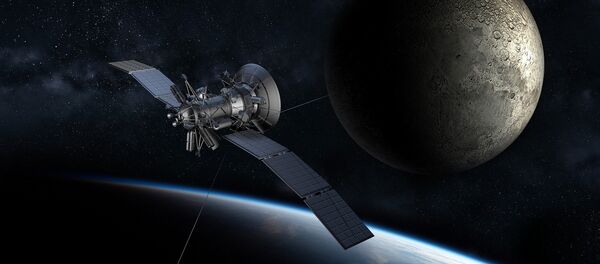 WASHINGTON (Sputnik) — The US Marine Corps said in a press release on Tuesday that engineers have developed a mobile three-dimensional printing facility, called X-FAB, to manufacture spare parts and to complement the transportable machinist shop that travels with expeditionary units.
"Shop Equipment, Machine Shop — also known as SEMS — is a deployable shelter equipped with a milling machine, lathe and other tools to quickly repair damaged vehicle parts, weapons and other equipment," the release said. "The concept is to field X-FAB as a complementary capability for Corps' intermediate-level maintenance shops that already use SEMS."
The release described X-FAB as a self-contained, transportable three-dimensional manufacturing facility that will travel with Marine maintenance units.
Four three-dimensional printers, a scanner and computer-aided design software system are housed in the 20-by-20-foot collapsible shelter.
Marine Corps Installations and Logistics, Additive Manufacturing lead Lt. Col. Howie Marotto said that in a contested environment, where ships cannot easily land or airplanes cannot necessarily fly, Marines need a way to at least temporarily support themselves.
"The deployable X-FAB would give them another outlet to supply themselves until the regular logistics or supply chain can support them [ and] in some cases, they can even create a capability they did not have before, like 3-D-printed drones," Marotto said.
The X-FAB facility is powered by a generator, and once it is assembled and fully equipped, it weighs is 10,500 pounds. The facility will be transported on a commercial flatbed truck, according to the release.