MOSCOW (Sputnik) — The Russian government on Friday named Schroeder, the former head of the SPD, one of the candidates for the Rosneft board of directors.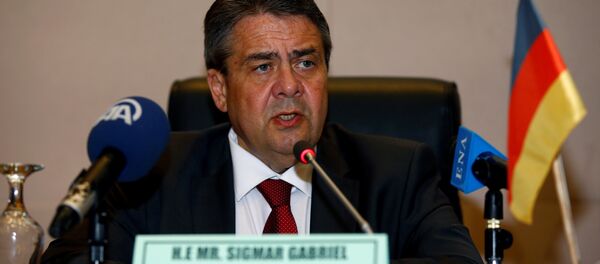 17 August 2017, 03:33 GMT
Immediately after the announcement, Schroeder faced massive criticism. On Tuesday, German Green party member Reinhard Buetikofer described the former chancellor's move as "shameless," accusing him of being "a paid servant" to Russian President Vladimir Putin's policies. That same day, current SPD leader Martin Schulz said that the Russian government's proposal is Schroeder's personal business and has nothing to do with the policy of the party. Schulz noted, however, that he personally "would not do it."
Gerhard Schroeder is now basically a member of the Russian kleptocracy--and the current head of the Social Democrats defends him. I'm angry. https://t.co/AyIxKVzlb0

— Yascha Mounk (@Yascha_Mounk) 16 августа 2017 г.
​"I will stand for the office, despite the criticisms that I consider groundless," Schroeder said, as quoted by the Blink newspaper.
He also told reporters that his yearly salary as a non-executive director, net of Russian tax, will total $350,000. Commenting on the Schulz's position on the issue, Schroeder said that he would support the party's leader in the upcoming election.
"Everyone needs to know what he says. I will support Martin Schulz's election campaign anyway, if he wants me to… I do not think that my mandate [of Rosneft's board member] will do harm to my party," he said.
The former chancellor added that Russia's integration into the world economy and the integration of Russia's energy industry played a significant role. He also noted that Rosneft had considerable interests in Germany, especially in the east.
Schroeder held the office of the German chancellor in 1998-2005 and was the leader of the SPD in 1999-2004. Since 2005, Schroeder has been on the board of Nord Stream pipeline project, supplying gas from Russia to the European Union.