MOSCOW (Sputnik) — South Korean President Moon Jae-in pledged Thursday that the three-decade-old national constitution would be revised next year to boost regional autonomy and fundamental rights.
"The pledge to time a plebiscite to coincide with next year's local elections remains unchanged," Moon said in a speech marking 100 days in office, as quoted by the Yonhap news agency.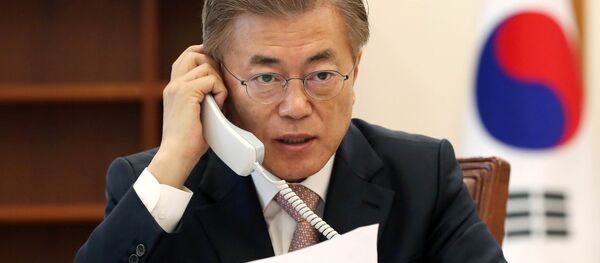 17 August 2017, 04:04 GMT
A parliamentary panel is reportedly looking at how to rewrite the constitution to enshrine political changes that took place in the country since its basic law was last overhauled in 1987. The revision will be timed to next June's local elections.
The proposal will require a majority in the 299-seat parliament to be admitted for review and two-thirds to be passed, while the final document will be put to a referendum where it will need the support of a majority of voters.