KUBINKA (Sputnik) — According him, MiG-41 will be an "absolutely new jet," not a modernized version of MiG-31 it would replace.
"The PAK DP is a logical development of our MiG-31 aircraft. Once contacted by the Defense Ministry, we will take up this project closely and I think that its deliveries will begin in the mid-2020s," Tarasenko said.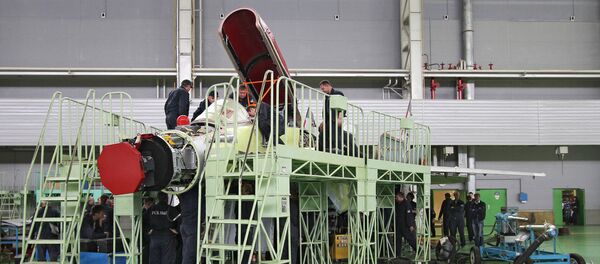 24 January 2016, 14:31 GMT
There is not very much known about the MiG-41 because everything about this plane, just like with all top modern military projects,
remains classified
. The Mikoyan bureau has been working on the design of a long-range interceptor, based on their MiG-31, since 2013 as part of a plan to replace the ageing fleet of MiG-31 fighter jets whose active service life expires in 2028.
Even though the MiG-31 is the fastest military aircraft around, it will eventually have to make way for newer and more advanced types of aircraft.
The main features of the MiG-41 are not yet known, but it is reported that the MiG-41 is designed to fly at Mach 4.0 and even Mach 4.3.