MOSCOW (Sputnik) — According to Politico, earlier in July, Trump tried to convince Senate Foreign Relations Chairman Bob Corker that the latest bill imposing sweeping sanctions on Russia was unconstitutional and that it would damage his presidency.
"He was clearly frustrated," a source familiar with the details of conversation said as quoted by the media outlet on Wednesday.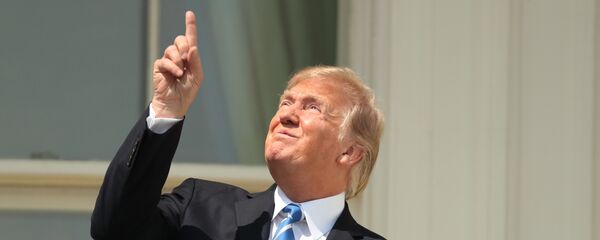 24 August 2017, 06:22 GMT
The report specified that on August 7 Trump expressed his opposition to
the new legislation
in a conversation with Thom Tillis, a senator from North Carolina. Tillis is one of the authors of a
bill
designed to protect Special Counsel
Robert Mueller
, who is leading the investigation into Russia's alleged election meddling, from any president's attempt to fire him.
Eventualy, Trump failed to stop the enactment of the sanctions bill which was passed by Congress. On August 2, Trump signed it into law
The new punitive measures target Russia's defense and energy sectors, in particular, giving the president an option of imposing sanctions on those who invest in the construction of Russian energy export pipelines. Under the new legislation, the president will require the approval of the Congress to lift the sanctions.