It appears that what Donald Trump is actually doing is shifting the focus from US domestic affairs onto America's foreign policy issues, political analyst and former CIA officer Jack Rice told Radio Sputnik, commenting on the US president's Afghanistan speech.
"When you look at what he is doing internationally it almost feels like a diversion. It almost feels like what he's doing is he's trying to shift focus on what's going on away from what's happening inside the United States," Rice said, referring to the ongoing investigation into the alleged Trump-Russia "collusion" and the recent Charlottesville attack.
On Monday Trump delivered a speech at Fort Myer in Arlington, Virginia, outlining his strategy for the Afghanistan war. The US president emphasized that Washington would change its approach to Afghanistan and South Asia and concentrate on fighting terrorism instead of "nation-building" and establishing democracies in the region.
"But we will no longer use American military might to construct democracies in faraway lands or try to rebuild other countries in our own image," Trump stated, "Instead, we will work with allies and partners to protect our shared interests."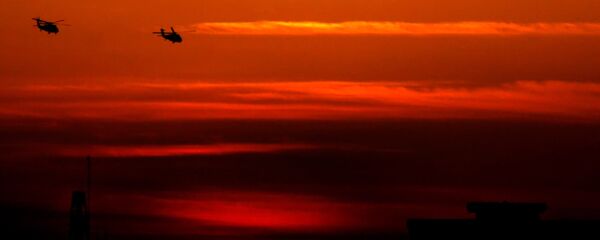 23 August 2017, 17:26 GMT
But, according to Rice, Trump's pledge prompts a great deal of skepticism, given the fact that Washington has used democracy promotion as its major justification for intervention for decades.
On the other hand, the US president has already become famous for his "volatility," so it is particularly difficult to find out what his next steps will be, the CIA veteran noted. He recalled that several times Trump "turned around himself" and "contradict himself." In light of this, it remains unclear whether he will comply with his latest pledge.
Likewise, it is hard to say whether Trump will return to his previous stance that the ouster of Syrian President Bashar al-Assad is of no relevance for the US foreign policy in the region.
At the same time, there appears to be a flaw in Trump's strategy, according to the political analyst: if he is really determined to beef up US military presence in Afghanistan, he will be inevitably dragged into the domestic affairs of the country and would have to deal with who is really running the country.
"If you are going to continue to roll money and people into the country then you have to be concerned in terms of who is actually running the government," Rice told Radio Sputnik, "This is the case and was the case for the Americans for the last 17 years, just like it was for the Russians [the USSR] when they had [Mohammad] Najibullah in the same place."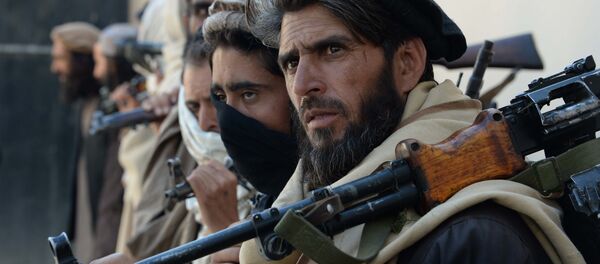 24 August 2017, 10:13 GMT
Leonid Ivashov, Russian military expert, and president of the Academy of Geopolitical Problems, also believes that Trump's new strategy actually translates to more
meddling in the internal affairs of other states
.
"We can expect, and this has already become obvious, that the US will expand its intervention in the internal affairs of other states. We are already observing this in Russia: the US' pressure and internal intrigues in our country will only increase," Ivashov told RIA Novosti.
The Russian military analyst shares Rice's stance regarding Trump's unpredictability: "It's hard to understand what exactly Mr. Trump wants," Ivashov said.
Rice believes that what Trump really should do is to make efforts to bring the Americans on both sides of the political spectrum together.
"Frankly what he should have done from the beginning is to try to find the way to convince all sides to come together. [This president] knows how to go after his enemies and knows how to divide people and really to divide them absolutely. The problem is that he isn't trying to bring them together," Rice noted, adding that no serious legislation has been passed by the US president since he occupied the Oval Office.
"Failure, after failure, after failure — he [Trump] just needs to figure out how to bring people together," the CIA veteran said.