MOSCOW (Sputnik) — In a letter sent on Friday, Pyongyang requested to include the issue in the UNSC emergency agenda, Yonhap reported, citing the North's state-run Korean Central News Agency.
If the UNSC chooses to ignore North Korea's request, the organization will demonstrate abandoning its responsibility for maintaining international peace and security, the letter by Pyongyang reportedly read.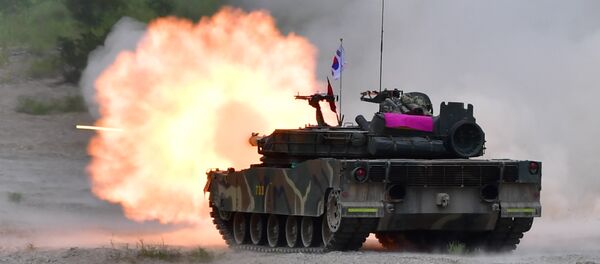 22 August 2017, 11:58 GMT
In its request to the UNSC, North Korea reiterated its position that the
US-South Korean war games
will escalate tensions on the Korean Peninsula, and accused Washington of intending to occupy the North by force, the report added.
The annual joint Ulchi Freedom Guardian (UFG) military exercise started in South Korea on Monday to last through August 31.
According to the US Department of Defense, the drills involve 17,500 US troops, staff from the South Korean military and government services and United Nations Command forces from seven countries, including Australia, Canada, Columbia, Denmark, New Zealand, the Netherlands and the United Kingdom.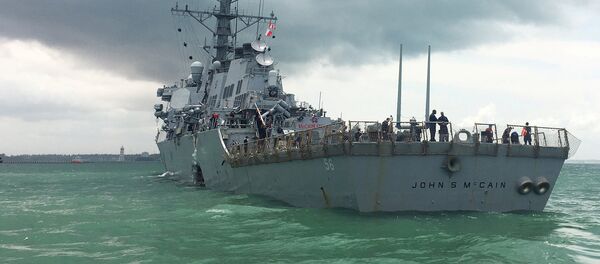 24 August 2017, 10:01 GMT
Tensions on the Korean Peninsula have been high over recent months due to Pyongyang's missile tests including
Saturday's ballistic missiles launch
.
In June, Moscow and Beijing initiated a road map for the settlement of the North Korean crisis, the so-called "double freeze" plan, which provides for the simultaneous cessation of North Korea's nuclear activity and the US-South Korean military exercises. The initiative has been rejected by the United States. North Korea has yet to issue a response to the proposal.