The refugees had occupied a local square protesting an order to vacate a building where they had been squatting.
"The clashes in Rome are just another reason for us to think about the social tensions casued by the influx of refugees into the country," said Iwobi, an ethnic Nigerian who has lived in Italy for 38 years and is an active supporter of the Northern League's position on migrants.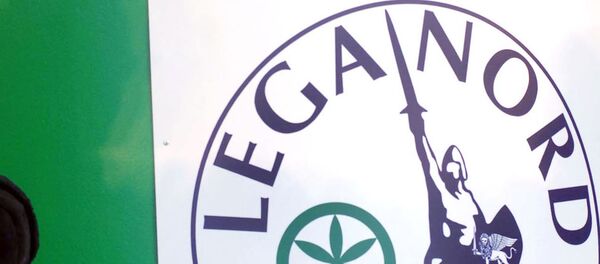 "When you have a problem you need to look for its root causes. We have long been saying that the government's migration policy poses a real threat to our society, and this is only the beginning," he noted.
Toni Iwobi added that as a migrant and politician, he believes that what is now happening in Italy has nothing to do with genuine immigration.
"We said it loud and clear: in exchange for flexible cooperation terms from the EU, our government is letting migrants land at our ports. Allowing people to enter the country is one thing, but dealing with migrants is another. They have turned this whole thing into a business operation, which is stoking up social tensions and giving a boost to illegal economic activity."
When asked why the majority of local media outlets and society as a whole are up in arms against the police, who were simply doing their job, Toni said that police always do what they are ordered by their superiors.
"They were sent there to restore order and many of them were injured in those clashes. If anything like this happened in another civilized country, these migrants would already be on their way back home," he continued.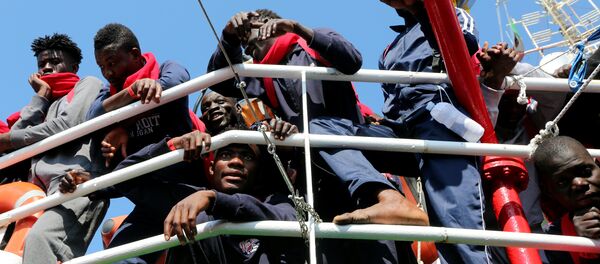 He added that about 80 percent of Italian journalists are against those people who hold dear the interests of their country.
"They are leftists who accuse [the Northern League's leader] Matteo Salvini and all other members of the Northern League party of xenophobia and racism, saying how bad and evil we are."
"Italy needs serious structural reforms, both political and judiciary. We also need to reform our media so that they tell us the truth," Toni Iwobi added.
When queried about the risks that clashes involving migrants pose to public order, he said that the "open doors" policy without proper oversight is fraught with instability and war between the local poor and migrants.
"My fellow migrant colleagues who have lived in Italy on a legal basis for decades, who work and pay taxes feel angry about all this, not to mention the native Italians who live from hand to mouth, and the youngsters who have no jobs. Meanwhile, migrants are left to their own devices wandering around the country like tramps. At the end of the day we are going to have war of all against all here. This is only the beginning," he warned.
"We must stop this before it's too late. First off, they need to prevent migrants from disembarking at our ports and then to deal with the problems at hand by helping the poor and the migrants who are already here. This is the only way out," Toni emphasized.
Italy alongside Greece has been serving as an entry point to the EU for migrants from Africa and the Middle East, who are escaping violence and poverty in their homeland.
According to the International Organization for Migration, the  number of arrivals in Italy via the Mediterranean between January 1 and August 20 reached 97,931.