ASTANA (Sputnik) — Russia is currently working on persuading the US leadership to keep on implementing the Joint Comprehensive Plan of Action (JCPOA) on Iran's nuclear program, Russian Deputy Foreign Minister Sergey Ryabkov said Tuesday.
"We are focusing our efforts … on convincing our partners in the US government that they need to fulfill their duties under Iran's nuclear deal," Ryabkov said at the 62nd Pugwash Conference on Science and World Affairs.
On July 29, the US Senate approved a bill on new non-nuclear sanctions against 18 individuals and entities in Iran over the country's missile program and alleged human rights violations. The move has been widely criticized by Iranian senior officials, claiming that the US bill violated the provisions of the JCPOA. Tehran vowed to impose retaliatory measures against US individuals and entities.
The Russian official noted that the agreement on curbing Iran's nuclear program has proved its effectiveness.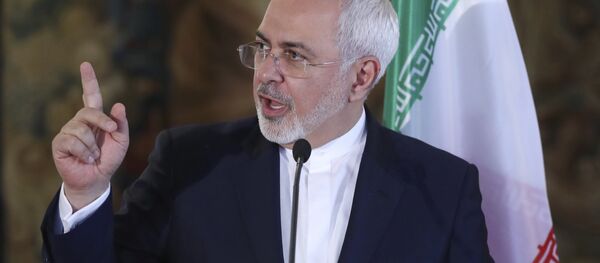 27 August 2017, 12:41 GMT
"If the United States under any circumstances will withdraw from the nuclear deal with Iran … any side [which exits the agreement] will strike an irreparable blow to the international and regional security," Ryabkov added.
On Sunday, the head of the Atomic Energy Organization of Iran (AEOI), Ali Akbar Salehi, said that Iranian Foreign Minister Mohammad Javad Zarif might set up a meeting with the P5+1 group. A letter regarding the matter was sent by the P5+1 group to International Atomic Energy Agency (IAEA) Director General Yukiya Amano and EU foreign policy chief Federica Mogherini.
"I saw these reports [on a possible P5+1 meeting], but no date and time has been agreed upon yet. There is no coordinated agenda for this event. But the relevant intentions were expressed by the EU External Action, which acts as a coordinator of P5+1 activities. It depends on how much it coincides with the schedule of [Russian Foreign] Minister [Sergey Lavrov] and what issues will be offered to us for discussion," Ryabkov said, when answering the question on the possibility of a meeting on Iran's nuclear program.
The 72nd Regular Session of the UN General Assembly will kick off in New York City on September 12.
On July 14, 2015, China, France, Russia, the United Kingdom, the United States and Germany, collectively referred to as the P5+1 group, signed the JCPOA with Iran on the latter's nuclear program. The deal stipulated a gradual lifting of anti-Iran sanctions in exchange for Tehran's assurances that its nuclear program would remain in a peaceful nature.