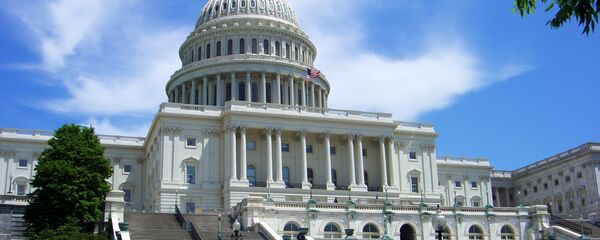 WASHINGTON (Sputnik) — "This is our once in a generation opportunity to deliver real tax reform for everyday hardworking Americans and I am fully committed to working with Congress to get this job done," Trump said on Wednesday.
The speech was short on specifics, but Trump administration officials have released earlier broad outlines of the proposal, which would slash the number of individuals' tax brackets from seven to three, with rates of 10 percent, 25 percent and 35 percent.
In addition, Trump wants to slash the US corporate tax rate of 35 percent — the highest in the industrial world — to 15 percent, officials have said.
The proposal has already come under fire from Democrats in Congress, who have long advocated higher taxes for wealthy Americans and have argued that tax reform would disproportionately benefit the rich.
But Trump called tax relief for middle class families a cornerstone his campaign.
"What could possibly be more bipartisan than allowing families to keep more of what they earn and creating an environment for real job and wage growth?" Trump asked. "We will lower taxes for middle income Americans so they can keep more of their hard-earned paychecks."
Trump's speech came on a day when the Department of Commerce announced that the US economy grew by 3 percent in the April-June quarter, a rate not achieved during the previous Obama administration's eight years in office.