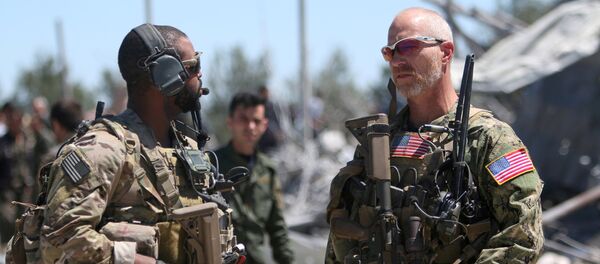 29 August 2017, 16:38 GMT
MOSCOW (Sputnik) — The United States has rejected Ankara's request to send F-16 training pilots in order to fill the gap of pilots dismissed after last year's military coup attempt in Turkey, media reported Wednesday.
"If you send your F-16 pilots to the U.S., we can train them here," the US response said, as quoted by Hurriyet Daily News.
Turkey, on its part, insisted on pilots operating in its own bases.
According to the media outlet, Ankara has sent similar requests to some other states, however, Pakistan was the only country to accept Turkey's request, but Washington has opposed this move, as any US military equipment purchase, sale, maintenance and training between third countries needs US approval.
On July 15, 2016, a military coup attempt took place in Turkey. It was suppressed the following day, leaving over 240 people killed and an estimated 2,000 were wounded. Ankara accused the movement of Islamic cleric Fethullah Gulen, which Turkey refers as the Fethullah Terrorist Organization (FETO), of playing a key role in the coup attempt. The cleric himself, who has been living in the US state of Pennsylvania since 1999, has refuted the allegations.
Since the thwarted coup, Turkey has arrested hundreds of military personnel, activists and journalists on suspicion of having links to Gulen.