This week, UK media including The Independent, The Telegraph, and The Guardian widely reported observations by British dentists about the dangers of drinking too much prosecco, a popular sparkling wine produced in northeastern Italy. The UK is one of prosecco's largest markets, with Britons consuming 40 million liters-worth of the alcoholic beverage in 2016.
Dr. Mervyn Druian of the London Center for Cosmetic Dentistry poured sour grapes on the drink, saying that those who enjoy the mix of carbonic acid, sugar and alcohol just a little too much face the risk of getting stuck with a "prosecco smile," in which one's teeth come out of the gums, resulting in tooth decay and requiring fillings and other costly dental work.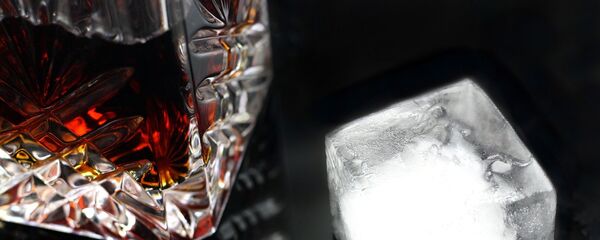 19 August 2017, 00:39 GMT
The news that sales of their popular export was in danger enraged Italian officials, prompting them to issue a series of sarcastic rebukes to British medical professionals and media. Luca Zaia, president of the northern wine-growing region of Veneto, called the stories about the danger of prosecco consumption "fake news."
"It's definitely fake news, so let's just leave it there," the official said in a post on his Facebook page, praising the "highest quality" of the region's prosecco.
In fact, Zaia quipped, "our British friends know very well that where there is prosecco there is a smile, so good that they celebrate it, and consume it more every day." Zaia claimed that the anti-prosecco campaign in the UK media was the "umpteenth Anglo-Saxon crusade against Italian products."
Debora Serracchiani, president of the neighboring region of Friuli Venezia Giulia, home of the village of Prosecco, from which the alcoholic beverage takes its name, was similarly skeptical of the media reports, and suggested that Brits' post-Brexit melancholy requires a healthy dose of prosecco to take the edge off.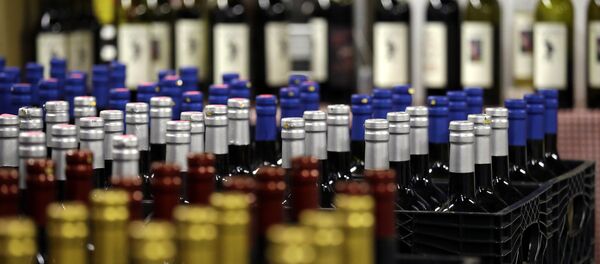 "I believe that after Brexit in Great Britain there is a need to help citizens to return to smiling: taken in moderate doses, our prosecco can do miracles," she said, according to TheLocal.it.
Meanwhile, agriculture minister Maurizio Martina took to Twitter to complain to The Guardian directly, asking them to "tell the truth" and to "stop fake news please."
Dear @guardian, tell the truth: Prosecco makes British people smile too! 😀 Stop fake news please

— Maurizio Martina (@maumartina) 30 августа 2017 г.
Ordinary Italians and other prosecco fans also took to Twitter to defend the drink, using a combination of memes and comments about any product being dangerous if not consumed in moderation.
The Italian smile from 1946 to 2017😜
🇮🇪#Prosecco: Alcohol & sugar-destroy your teeth and making holes. #TheGuardian 🥂 ma non farmi ridere! pic.twitter.com/aDQVc4CeUH

— Daniela (@frisuerin) 30 августа 2017 г.
...today English experts say that #prosecco destroys your teeth... yeah, guys, for sure... now you can go back to pudding and brexit... pic.twitter.com/RgOy6udIKu

— Gio (@Cynical_Death) 30 августа 2017 г.
Hearing a lot about "prosecco smile" and now I am worried all my teeth will fall out pic.twitter.com/USNFgurGsR

— Emilie Sillett (@EmilieSillett) 30 августа 2017 г.
Good teeth or prosecco? Hmm. Good q. pic.twitter.com/GVtNropnMg

— Kate Bielinski (@katebielinski) 29 августа 2017 г.
Italian officials' defense of prosecco comes amid poor expectations on this year's wine harvests, and fears about how Brexit may affect the country's wine industry. In 2016, the UK was third largest consumer of Italy's wine exports, behind only Germany and the United States.