MOSCOW (Sputnik) — Staffan de Mistura explained that Raqqa, Deir ez-Zor and Idlib are the last places in Syria that "are still not in a situation of stabilization."
"The Syrian government and the Russians are very likely between now and the end of this month, or perhaps early October latest, to actually liberate it. The US and the so-called SDF [Syrian Democratic Forces] — the special army, which is moving towards Raqqa, will probably liberate Raqqa by the end of October," de Mistura said in an interview with BBC radio.
When asked how he would describe the state of Syria in terms of the war, the UN special envoy stressed that what "we are seeing is… the beginning of the end of this war."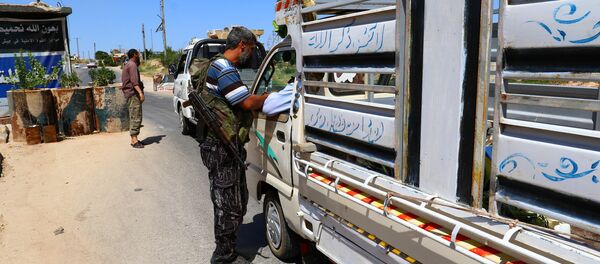 15 August 2017, 07:37 GMT
"What we need to make sure is that this becomes also the beginning of peace. And that is where the challenge starts at this very moment," de Mistura pointed out.
The civil war between the Syrian government forces and various opposition and terror groups has been raging in the country since 2011. Russia has been supporting the forces of Syrian President Bashar Assad in their fight against terrorism. Moreover, Russia, alongside Turkey and Iran, is a guarantor state of the Syrian ceasefire regime.