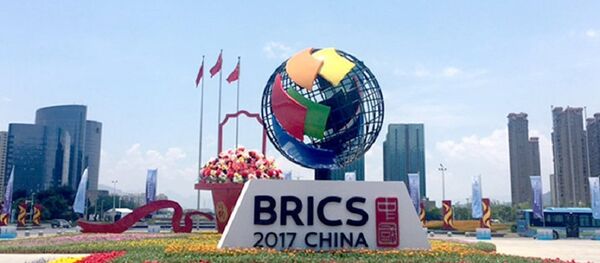 1 September 2017, 17:05 GMT
SHANGHAI (Sputnik) — The ceremony took place in the World Expo Park in the heart of the city, which is a global financial hub. The plan is to build a 30-floor building on a 31-acre parcel of land with a capacity of 2,500 people.
The bank was established in 2014 by Brazil, Russia, India, China and South Africa to finance infrastructure and sustainable development projects both within BRICS and other emerging economies.
Authorities from NDB and Shanghai signed a memorandum of understanding on the construction of the head office in February last year.
Speaking at the ceremony, NDB president Kundapur Vaman Kamath thanked attending Chinese finance minister Xiao Jie and Shanghai mayor Ying Yong for the pleasure to call the city home to the bank.