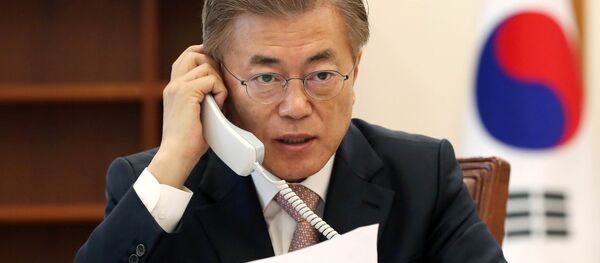 17 August 2017, 04:04 GMT
WASHINGTON (Sputnik) — President Donald Trump and South Korean President Moon Jae-in agreed in a phone call to expand their defense cooperation including the purchase of billions of dollars of extra US weapons, the White House said in a readout.
"President Trump provided his conceptual approval of planned purchases by South Korea of billions of dollars in American military equipment," the readout said on Friday. "The two leaders agreed to strengthen our alliance through defense cooperation and to strengthen South Korea's defense capabilities."
Trump and Moon also discussed their coordinated response to North Korea's behavior, which the White House described as "escalatory and threatening."
The two leaders agreed and pledged to continue to apply strong diplomatic and economic pressure on North Korea, the readout added.