While addressing the annual meeting of the BRICS economic alliance, Chinese President Xi Jinping — while not directly referring to the Sunday morning nuclear explosion — made note of an increasing unease in the region and around the globe.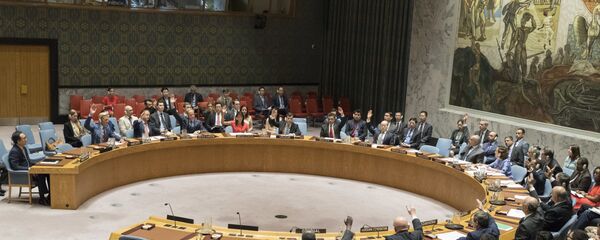 3 September 2017, 18:47 GMT
In a tacit acknowledgement that Pyongyang's continued weapon and missile development was destabilizing hopes for nuclear non-proliferation, Xi spoke of using negotiation and dialog to put out "the flame of war," cited by The Guardian.
"Thanks to the joint effort of all countries, global peace has reigned for more than half a century. However, incessant conflicts in some parts of the world and hotspot issues are posing challenges to world peace," Xi asserted during a speech to the annual BRICS summit attended by Brazil, Russia, India, China and South Africa.
Noting that the recent nuclear detonations had "cast a dark shadow over the world," the Chinese president acknowledged that, "People around the world want peace and cooperation, not conflict or confrontation."
The People's Democratic Republic of Korea's (DPRK) latest high-power nuclear test is now shown to be a significant challenge for Xi, after striving to document his foreign policy capabilities prior to an important Communist party gathering scheduled for October.
Chinese state television recently aired a six-part tribute to Xi's foreign policy acumen, describing his achievements as a "whirlwind of charisma."
These, and other power moves by Xi have been sidelined in light of continued and increasing DPRK development of weapons of mass destruction.
"The Chinese government should feel angry, unhappy and disappointed," stated Renmin University associate professor of international relations Cheng Xiaohe in Beijing.
"The nuclear test is a slap in the face for China," Cheng added, cited by the Guardian
The Sunday morning detonation of a purported hydrogen bomb by Pyongyang sent a 6.3-magnitude earthquake throughout much of the eastern Chinese border with North Korea, and caused panic in the region.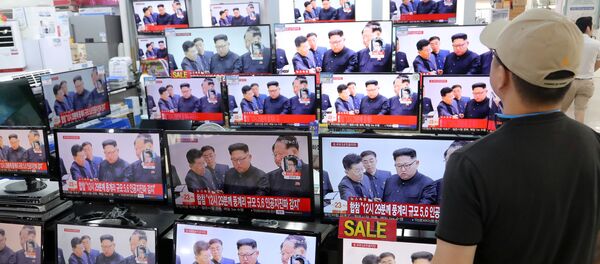 3 September 2017, 18:16 GMT
World reaction and strident media rhetoric have been the order of the day as people, nations, and alliances have uniformly condemned an ongoing and escalating nuclear weapon and missile development by the DPRK.
Many see current diplomatic efforts to reign in an increasingly militaristic standoff between the DPRK and the United States as increasingly futile.
"I think it's time for everybody to put their cards on the table," Professor Cheng said, adding, "The time for business as usual has passed."