According to instrument readings as of August 30, 2,357 earthquakes have been recorded in the region around the Yellowstone supervolcano. This is the largest active caldera in North America and the staggering numbers have come since its inception in early July.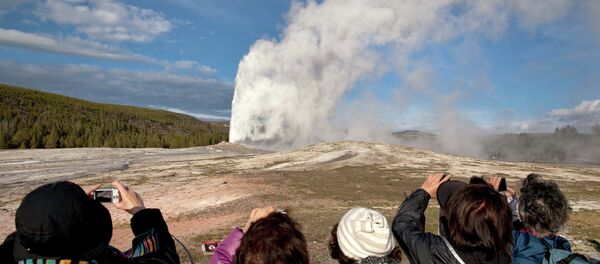 10 August 2015, 22:51 GMT
Most of the tremors are in the range of magnitude 0 or 1, while many have been recorded at magnitude 2 or 3 — relatively light earthquakes — but it is the sheer number of events that has seismologists sitting up and taking notice.
Observing seismic activity at Yellowstone, Jamie Farrell, a research professor at the nearby University of Utah, suggested that the swarm was "nothing out of the ordinary" but "does occasionally have little bursts of activity that lasts for a few hours," cited by Newsweek
But while most of the quakes are small enough to go unnoticed by visitors to the popular US national park, the ongoing 2017 summer swarm is now being documented as one of the longest and largest since records began being kept, according to Yahoo news.
Only an October 1985 earthquake swarm at the legendary volcano was larger, lasting about three months and documenting over 3,000 earthquakes.
Earthquakes swarms do not necessarily signal a volcanic eruption in Yellowstone. But seismologists and scientists continue to keep an eye on the activity over the enormous 1500-square-mile caldera, where bubbling magma lies a mere five to seven miles below the surface.
The last major eruption of the Yellowstone supervolcano, one of the Earth's largest, occurred some 640,000 years ago and ejected about 80,000 times the amount of airborne particulates — including ash — spewed out by the deadly eruption of Mount St. Helens in 1980.
The US Geological Survey, however, shows the current volcano alert level in Yellowstone National Park to be normal, and displays the aviation color code as green, indicating no current threat to flights in the region.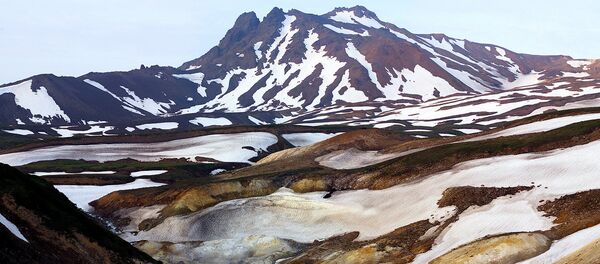 Recently, a scientist with the Yellowstone Volcano Observatory, observed that "for magma to reach the surface a new vent needs to be created, which requires a lot of intense geological activity," according to Newsweek.
The scientist added that, "we would need to see considerably more and larger earthquakes, combined with contemporaneous ground deformation, steam explosions and changes in gas and heat discharge, prior to moving the [current green] alert level."
"None of that has occurred," he stated.