MOSCOW (Sputnik) — German Chancellor Angela Merkel and US President Donald Trump condemned Pyongyang's latest nuclear test in telephone talks on Monday and agreed that the United Nations Security Council would have to adopt stricter sanctions on North Korea, the German government said in a press release.
"The main focus of the telephone call [between Trump and Merkel] was yesterday's North Korean nuclear test. Both agreed that the test of a hydrogen bomb means a new and unacceptable escalation by the North Korean regime," the government said, citing spokesman Steffen Seibert.
Merkel and Trump said that the international community would continue putting pressure on Pyongyang and that the UNSC would soon have to adopt new, tougher sanctions.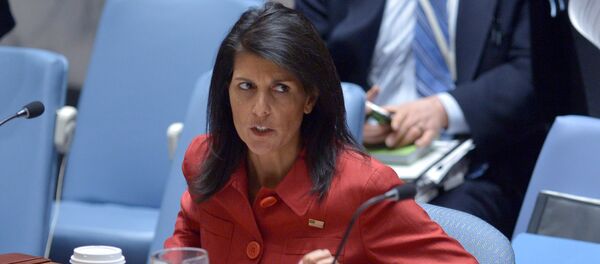 4 September 2017, 15:00 GMT
Merkel added that Berlin would advocate additional, stricter sanctions on Pyongyang within the European Union.
In a separate call with South Korean President Moon Jae-in on the same day, Merkel said that the international community should adopt stricter sanctions as soon as possible.
"In wake of reckless… behavior of North Korea, the chancellor agreed that the international community should adopt stricter sanctions as soon as possible. At the same time, it is important to ensure a close coordination between the partners. Our common goal is to avoid the military escalation and to ensure a peace settlement," the statement said.
Commenting on the North Korean nuclear test, US President Donald Trump said Pyongyang's actions are "hostile and dangerous," emphasizing that the "talk of appeasement" would not work. He also reaffirmed the US readiness to protect the US and its allies by "using the full range of diplomatic, conventional, and nuclear capabilities at our disposal."
Amid the further deterioration of the situation on the Korean Peninsula this summer, the stances of Washinghton and Berlin differed with Merkel warning against an escalation on the Korean Peninsula amid US President Donald Trump's war of words with North Korean leader Kim Jong Un.