NEW YORK (Sputnik) — US Ambassador to UN Nikki Haley urged the 'strongest possible measures' against North Korea in light of Pyongyang's violations of UN resolutions on the country's nuclear and missile programs following the latest nuclear test.
"To the members of the UN Security Council I must say — enough is enough…The time for half-measures in the Security Council is over…We must now adopt the strongest possible measures," Haley said addressing the UN Security Council.
"Kim Jong-un's abusive use of missiles and his nuclear threats show that he is begging for war. War is never something the United States wants. We don't want it now. But our country's patience is not unlimited," she stressed.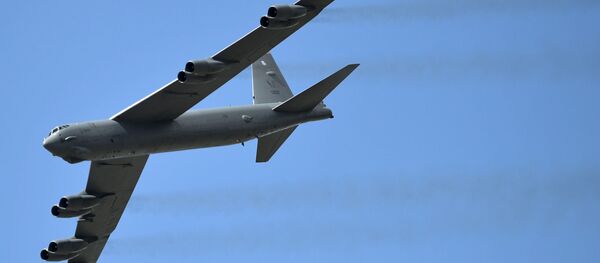 4 September 2017, 08:58 GMT
Washington will circulate a draft resolution on North Korea later this week and expects a vote on it to be held on September 11, she added.
"North Korea basically has slapped everyone in the face in the international community that has asked them to stop. So, the United States will be circulating a resolution that we want to negotiate this week and vote on on Monday," Haley said.
She went on to criticize the so-called "double freeze" plan to settle the situation on the Korean Peninsula proposed by Russia and China describing it as "insulting." The joint initiative urges North Korea to stop nuclear tests, while calling on the US and South Korea to refrain from joint drills.
"The idea that some have suggested as 'freeze for freeze' is insulting. When a rogue regime has a nuclear weapon and an ICBM pointed at you, you do not take steps to lower your guard, no one would do it, we certainly won't," Haley said, calling on the international community to exert maximum efforts to resolve the crisis.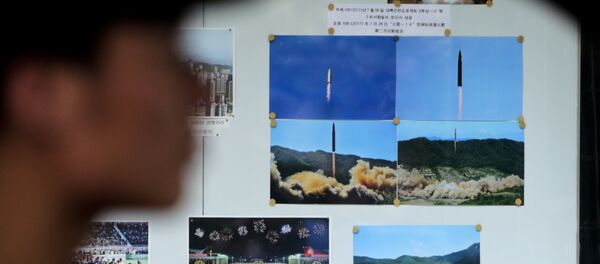 4 September 2017, 14:51 GMT
According to the US diplomat, the crisis on the Korean Peninsula could be resolved by peaceful means only if the international community resorts to strongest possible sanctions against Pyongyang.
"The time has come to exhaust all diplomatic means to end this crisis, and this means quickly enacting the strongest possible measures here in the Security Council. Only the strongest sanctions will enable us to resolve this problem through diplomacy," Haley said.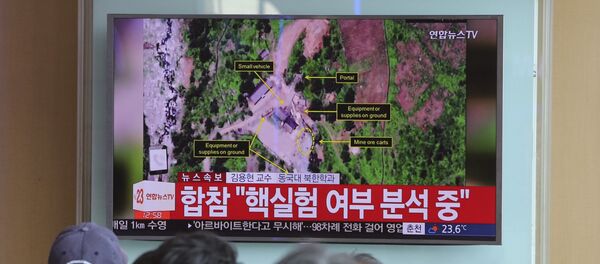 4 September 2017, 15:52 GMT
The UN meeting on North Korea comes several days following Pyongyang's successful
test of a hydrogen bomb
that could be loaded on an intercontinental ballistic missile, which had prompted a
global condemnation
.
Commenting on the North Korean nuclear test, US President Donald Trump called Pyongyang's actions "hostile and dangerous," emphasizing that the "talk of appeasement" would not work. He also reaffirmed the US readiness to protect the US and its allies by "using the full range of diplomatic, conventional, and nuclear capabilities at our disposal."
In his turn, US Secretary of Defense James Mattis told reporters that any threats to the United States or its allies would be met with a massive, "effective and overwhelming" military response. Mattis also said that Trump had been briefed on various military options available to the United States.