Igor Gashkov (RIA Novosti) — As the jihadist terrorists continue to be flushed out from Syria and Iraq, they are now looking elsewhere to regroup and form a kind of backup caliphate.
Libya: Daesh is Back
Libya is seen by Daesh as a new jumping-off ground outside the Middle East. The religious fanatics have seized the port city of Sirte, which was defended until autumn 2011 by forces loyal to Libya's former leader Muammar Gaddafi.
"After months of NATO bombardments, the port city of Sirte was captured by insurgents, then run by semi-criminal gangs. As a result the city's infrastructure ceased to exist, the residents moved elsewhere so by the time Daesh came there was no one left to defend the city," political analyst Grigory Lukyanov said.
Fortifying their positions in Sirte the terrorists moved on to control part of the country's coastline wedging themselves between territories controlled by the UN-recognized government of Prime Minister Fayez al-Sarraj and by General Khalifa Haftar whose forces control the eastern part of the country.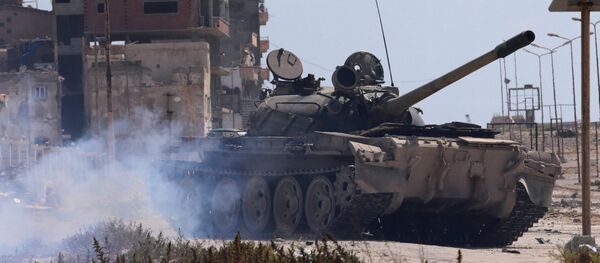 23 August 2017, 18:08 GMT
The two rivals then joined forces to drive Daesh out of the port city, but there have been no reports that their leaders were eliminated. According to media reports, Daesh supporters have retreated to the no man's land in the south.
In September 2017 it became clear that Daesh had not been defeated and General Haftar had to admit that the Islamists "are getting back."
Libya's violent, deadly civil war broke out five years ago as part of the so-called 'Arab Spring' that engulfed much of the Middle East and North Africa; the conflict, which erupted between Muammar Gaddafi's government and its opponents, resulted in his public execution and the utter disintegration of the prosperous state he had established since taking power in 1969.
Mother of All Bombs Missed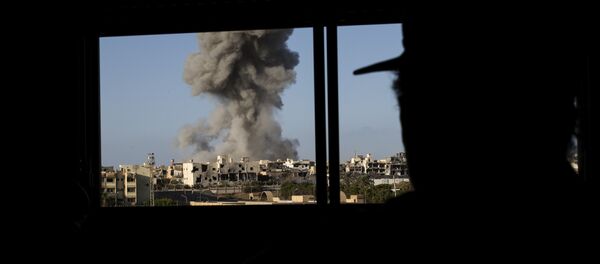 Meanwhile, Daesh has been beefing up its forces in Afghanistan where the
Mother of All Bombs
dropped by the Americans on underground terrorists  tunnels in Nangarhar province in April failed to justify the high hopes pinned on one of the deadliest non-nuclear weapons ever devised by man.
In September, the US had to admit that Daesh militants were getting back to where the MOB was supposed to flush them out.
"They are back in the tunnels," US military advisor Richard Anderson said.
It is apparently with this realization in mind that Washington is now holding talks with the Taliban which it considers to be a more moderate opponent than Daesh.
Russia Will Pump Oil in Libya
Grigory Lukyanov believes that Russia has an economic interest in seeing radical Islamists driven out of Libya, because in this case it would be able to vie for contracts to rebuild the country's devastated infrastructure.
"Russia wants to work with all political forces capable of ensuring peace in Libya this giving Russian companies a chance to rebuild roads and the country's oil industry," Lukyanov continued.
He added that talks to this effect are already ongoing, but concrete agreements are being held up by the current political instability in the oil-rich North African nation.
"Still, as far as I know, Russia's participation in the reconstruction of the Libyan infrastructure, above all in the oil sector, has been discussed with a delegation from Misurata, first in London and then in Moscow. The ussie was also raised during Prime Minister Al-Sarraj's recent visit to Moscow," Lukyanov said.
Libya has the biggest proven oil reserves in Africa and its oil industry is attempting a comeback after years of civil war. 
Despite the local oil industry's flagging performance, and predictions that it may never return to how it was under former leader Muammar Gaddafi, experts hope it will be able to make a full recovery. But problems linked with shutdowns, lack of maintenance and investment still remain.