The International Paralympic Committee (IPC) has decided to keep in place the ban on the Russian Paralympic Committee (RPC) taking part in international competitions over doping use allegations, IPC president Philip Craven said Wednesday.
"As a result of the IPC Taskforce's update and its recommendation, the IPC Governing Board has decided to maintain the suspension of the RPC with a further review due in November 2017 following the WADA [World Anti-Doping Agency] Foundation Board meeting," Craven said as quoted by the IPC.
The IPC deprived Russia's Paralympic athletes of the right to participate in international competitions under the Russian flag, including in the PyeongChang 2018 Paralympic Winter Games. However, the IPC has reserved the athletes' right "to compete as neutrals in qualification events across four sports" for the Games.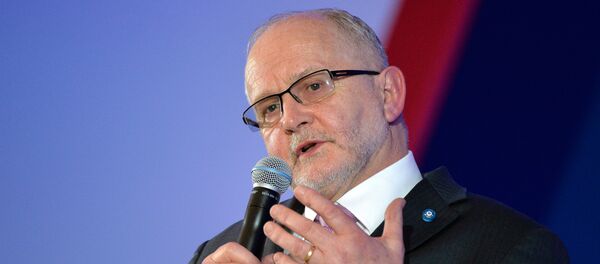 24 January 2017, 11:49 GMT
The full reinstatement of the Russian Anti-Doping Agency (RUSADA) by the World Anti-Doping Agency (WADA) and Moscow's acknowledgment and acceptance of WADA's McLaren report are the two major criteria.
"As a result of the RPC's progress only seven criteria remain, five of which we believe can be fulfilled in the near future barring any unexpected developments," Craven said.
On August 7, 2016 the IPC announced the suspension of Russian Paralympic Committee (RPC) membership and ban on Russian Paralympic athletes from 2016 Games in Brazil after considering the report by World Anti-Doping Agency's (WADA) commission led by Richard McLaren.
Later, the IPC said the Russian team's membership could be reinstated prior to the 2018 Paralympic Winter Games if Russia meets the reinstatement criteria in full by that time. However, in February, the committee announced the decision to deny Russian athletes access to qualifying rounds for the Paralympic Games, without providing any explanation for the rejection. When commenting on the IPC decision, the Russian Foreign Ministry said that it is "extremely dissapointed," adding that the move would set up a serious obstacle to Russian athletes' participation in the Winter Games in South Korea.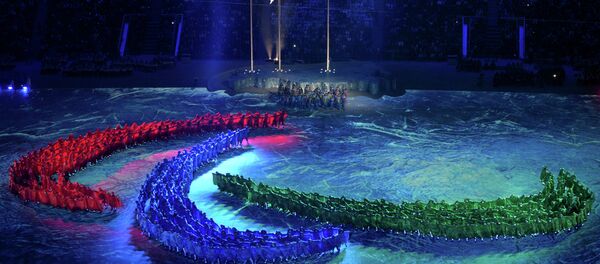 30 January 2017, 18:59 GMT
In 2015, WADA accused Russia of multiple anti-doping violations and suspended the Moscow laboratory of RUSADA, the Russian National Anti-Doping Agency.
A year later, McLaren presented a two-part report on alleged doping violations in Russia, which claimed the existence of a state-supported doping system. Russian President Vladimir Putin and Sports Minister Pavel Kolobkov strongly denied these accusations, while admitting that Russian sports did have some doping-related issues. A description in McLaren's July 2016 interim report of "state-dictated failsafe system" was changed to "institutionalized conspiracy" in the final report published in December.
Earlier this week, the Russian Independent Anti-Doping Commission chief, Vitaly Smirnov, said McLaren had allegedly dropped his charges of the Russian state's alleged participation in the doping, however, no official confirmation followed.