BEIJING (Sputnik) – The Chinese authorities plan to ensure conditions for the use of bioethanol fuel across the country by 2020, the National Development and Reform Commission as well as the National Energy Administration (NEA) said Wednesday.
According to the program for the development of manufacture and the use of bioethanol adopted on Wednesday, the Chinese authorities plan to create the advanced system for the production of such fuel in accordance with the international standards, as well as the needed infrastructure for its use nationwide.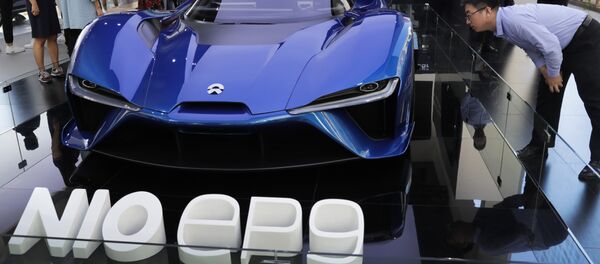 11 September 2017, 16:40 GMT
The program also envisages plans for ensuring the reliable protection for bioethanol supplies and control over its manufacture. The authorities will encourage innovation in the area as well as undertake active measures aimed at popularization of bioethanol fuel use among the drivers.
The increased manufacture of biofuel on the basis of ethanol is strategically important for China as such actions will contribute to the energy infrastructure optimization and will benefit ecology and environment. Also, the extended use of bioethanol is expected to contribute to the development of agriculture and Chinese regions' economy, according to the document.
China launched its corn-to-ethanol projects back in the 2000s in a bid to cut emissions and advance the use of alternative energy sources.