BELGRADE (Sputnik) — Serbia might become a member of the European Union by 2025 depending on the time that relevant reforms will be taken in the country, Johannes Hahn, the European Commissioner for European Neighborhood Policy and Enlargement Negotiations, said Friday.
Earlier in the day, Hahn arrived in Belgrade in order to meet Serbian President Aleksandar Vucic, Prime Minister Ana Brnabic and First Deputy Prime Minister and Foreign Minister Ivica Dacic.
"We will further intensify our work with the entire region and, in particular, with Serbia and Montenegro as front-runner candidates for the successful EU accession. So there can be no question at all about where we are heading together and we say that this is done within 2025 perspective," Hahn said.
The EU Commissioner added that the supremacy of the law and effective market economy "for the benefit of Serbian citizens" were crucial for pursuing the negotiations.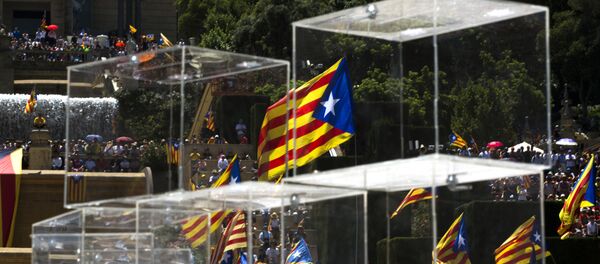 15 September 2017, 14:44 GMT
Serbia was identified as a potential candidate for membership of the European Union in 2003. In 2008, the bloc set the priorities for Serbia's membership application, after which Belgrade formally submitted its application and was granted EU candidate status.
Serbia and the European Union have opened 10 of 35 chapters in EU accession talks so far, including chapters on financial control, judiciary and fundamental rights and so-called other items chapter which stipulated the normalization of relations between Serbia and Kosovo.
Serbian President Aleksandar Vucic has stated on numerous occasions that he expected the negotiations on the country's admission to the European Union to be finalized in 2019.