BRUSSELS (Sputnik) — The US congressmen's request to probe Sputnik Radio for their alleged role in influencing the results of the 2016 US presidential election is absurd and is similar to a call for censorship, Philippe Leruth, the president of the International Federation of Journalists (IFJ), said Wednesday.
In a letter to the US Federal Communications Commission (FCC) sent Tuesday, three members of Congress called for an investigation into the alleged role Sputnik Radio played in influencing the 2016 US presidential election. The lawmakers went on to refer to Sputnik Radio, broadcast on radio station 105.5 FM radio in Washington, ignoring the fact that it only went on the air on July 1, 2017, more than half a year after Election Day.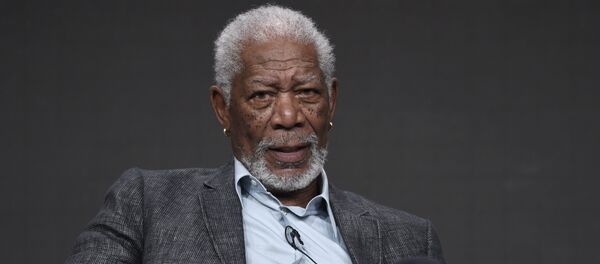 20 September 2017, 11:03 GMT
"The demand to investigate a media's role in an election's outcome sounds very strange and resounds as an appeal to censorship. Thinking that a media can influence the voter's behavior seems to me preposterous, because it ignores the American voters' maturity… This demand seems to me contrary to the freedom of expression which is a key value of the American democracy," Leruth told RIA Novosti, when asked to comment on the congressmen's letter.
When one accuses a media outlet of spreading biased news, one must indicate the pieces he considers biased and check if they are indeed so, Leruth explained. If bias is identified, one should check if a rectification had been requested and if it had been broadcast or not, the IFJ head continued.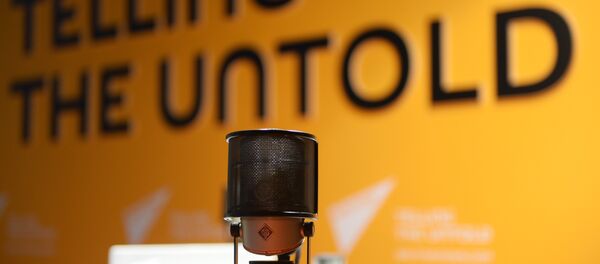 19 September 2017, 10:44 GMT
This, as Leruth pointed out, has not been done apparently.
In their Tuesday letter on Sputnik Radio, the US congressmen failed to give any argument as to how the radio managed to affect the presidential election after it took place. Instead, they cited the article in the New York Times newspaper, titled "RT, Sputnik and Russia's New Theory of War," and suggested that the radio station "was used as part of the Kremlin's effort to influence the 2016 presidential election" and that "the Russian government may be using our country's own airwaves to undermine our democracy."
These accusations from the lawmakers are the latest in a series of allegations that Russia interfered in the US electoral process. Russia has repeatedly denied the claims, maintaining that it does not meddle in the domestic affairs of other countries.