WASHINGTON (Sputnik) — US President Donald Trump and Ambassador to the United Nations Nikki Haley both lied in their claims this week that Iran had violated its nuclear accord because the United States wants to launch a war, analysts told Sputnik.
In his first address to the UN General Assembly on Tuesday, Trump called the nuclear accord, known as the Joint Comprehensive Plan of Action (JCPOA), an "embarrassment" and one of the worst deals the United States had ever entered.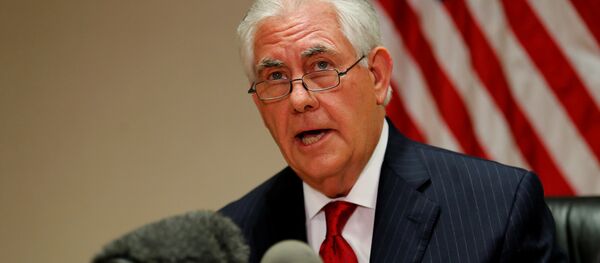 21 September 2017, 02:16 GMT
On Wednesday, Haley told ABC's 'Good Morning America' that Trump firmly believes Iran was violating the accord by carrying out ballistic missile testing and providing support to terrorists.
FALSE ALLEGATIONS
Trump and Haley had ulterior motives for claiming that Iran violated the deal, Middle East analyst and professor of chemical engineering and materials science at the University of Southern California Muhammad Salimi said on Wednesday.
"First of all, Trump is an embarrassment to humanity, not just to the United States. Secondly, he and Haley are both lying," Salimi said. "The JCPOA had nothing to do with Iran's missile program, or Iran's presence in Iraq and Syria. There is not a single word in JCPOA about either one of them."
Even UN Security Council 2231 only "calls upon" Iran to refrain from missile test, Salimi pointed out.
"What the US has always wanted has been a defenseless Iran so that it can attack it at will," he said.
While Iran was preparing to defend itself, the United States continued to arm the nations it feared – Saudi Arabia and Israel — to the hilt with aggressive weapons systems, Salimi recalled.
The United States "has sold over $200 billion worth of weapons to Saudi Arabia, and the Arab nations of the Persian Gulf, not to mention the over $3 billion in military aid that it provides to Israel on an annual basis," he said.
The Trump administration wanted to continue the traditional US policy of whipping up regional fears of Iran in order to frighten Middle East nations into buying vast quantities of additional expensive weapons from US defense contractors, Salimi explained.
Trump was also trying to force the main European nations into a subservient role in also abandoning the 2015 nuclear accord and forcing them to stop investing in the Iranian economy, Salimi observed.
ANTI-IRAN WAR LOBBY
Trump's threats at the UN on Tuesday confirmed he is in bed with the US war lobby that wanted a full-scale conflict with Iran, author and political activist David Swanson told Sputnik.
"People in Washington want a war on Iran, and keep hoping for some excuse. One type of excuse would be a plausible claim that Iran had somehow violated the agreement," he said.
However, this argument had been exposed as without merit so Trump was trying to push ahead and scrap the 2015 agreement without any justification anyway, Swanson noted.
"Since it is in fact the US that is not upholding the agreement on sanctions relief and since no good excuse is materializing, Trump and his generals are inclined to simply declare the agreement no good, and count on the rest of the world to bow before the imperial throne," he said.
However the JCPOA could still be saved if US public opinion and governments around the world forcefully expressed their support for it, Swanson stated.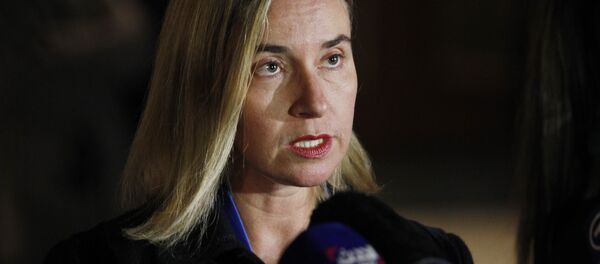 21 September 2017, 01:24 GMT
Iran would likely appeal to world opinion to try and mobilize support for the nuclear accord, Swanson suggested.
In July 2015, after years of diplomatic work Iran and the P5+1 group of nations comprised of the United States, Russia, China, France and the United Kingdom plus Germany, signed the Joint Comprehensive Plan of Action, commonly known as the Iran Nuclear Deal. The agreement stipulates lifting of nuclear-related sanctions imposed on Iran in exchange for Tehran maintaining the peaceful nature of its nuclear program.
On Wednesday Trump said he had made up his mind on whether to scrap the agreement with Tehran negotiated by the Obama administration, but declined to say what his decision was.
Also, Haley noted that Trump's speech at the UN General Assembly did not mean that the United States wanted to withdraw from the international nuclear accord with Iran, but rather indicated that he wasn't happy with the agreement.
Rouhani denied allegations that Tehran violated the agreement and urged other participating nations to uphold their commitments.