The parties agreed to develop a bilateral mechanism to exchange radio content in Chinese. The Chinese side was particularly interested in Sputnik China's Hello, Russia radio program in which Chinese expats talk about their life in Russia, and the Face to Face analytical program covering topical bilateral issues. There are plans to include these programs in Radio Beijing Corporation's Around the World in 30 Minutes project.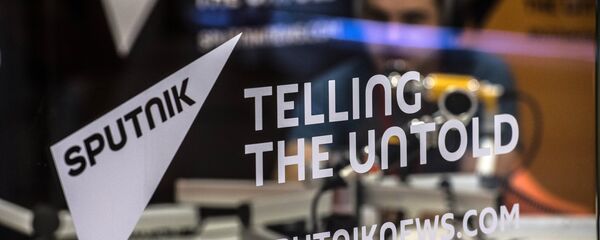 20 September 2017, 17:27 GMT
Sputnik and Radio Beijing Corporation also plan to launch special cooperation projects and to cover major issues together, which should bring the two capitals – and, therefore, the two countries – closer.
Sputnik's representative at the signing ceremony in Beijing, Head of the International Projects Center Vasily Pushkov, noted:
"This is an important step for us towards developing radio cooperation with Chinese media. I am confident that the joint projects of Sputnik and Radio Beijing Corporation will become yet another successful bilateral partnership."
Radio Beijing Corporation Director-General Zhao Weidong, who signed the agreement on China's side, added:
"For us, the Russian delegation's visit and the cooperation agreement signed mark a very important moment, a major step in our interaction with foreign media. We intend to make every effort in our cooperative work on the program Moscow and Beijing: Life of Two Cities, and I sincerely hope that our cooperation will be fruitful."
Radio Beijing Corporation is a state-owned radio station founded in Beijing in 1949. The radio station broadcasts in the Chinese capital in various formats, including AM, FM, cable FM, digital radio, digital television and online radio. The station's programs cover music, sports, culture and city news. Radio Beijing Corporation also comprises RADIO774 with broadcasts in foreign languages.
Sputnik is a news agency and radio network with multimedia news hubs in dozens of countries. Sputnik broadcasts through its websites in over 30 languages, analog and digital radio, mobile apps and social media. Sputnik newswires run around the clock in English, Arabic, Spanish, and Chinese.