Chairman of the CDU/CSU grouping in the Bundestag, Volker Kauder, and German Chancellor Angela Merkel have already asked Schaeuble to take the position and he will be formally nominated on October 17, sources told the German newspaper Bild on Wednesday.
Schaeuble is seen as the candidate with the requisite authority to fill the position, given the challenging position the main parties find themselves in following Sunday's election result.
"In view of the new situation in parliament, Wolfgang Schaeuble would in all respects be exactly the kind of parliamentary authority we now need in the Reichstag," CDU politician Armin Schuster commented.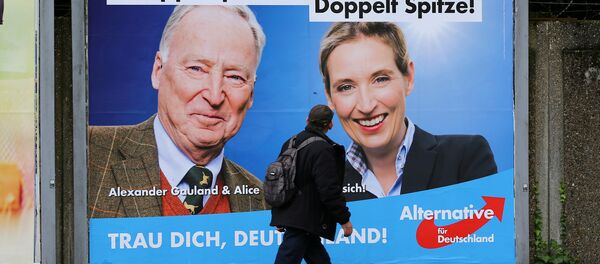 27 September 2017, 14:21 GMT
Schaeuble, 75, has been German Finance Minister since 2009, and is regarded as the most popular as well as the most experienced member of the German cabinet. He has been an MP in the German Bundestag since 1972 and also served as interior minister and his party's chairman.
The current Bundestag president is CDU politician Norbert Lammert, in accordance with the convention that the party with the most seats also appoints the president.
Angela Merkel's CDU/CSU grouping still has the most seats of any party in the 709-seat parliament, but its share of the vote (33.9%) was down 8.6% in comparison with the last elections in 2013. The Social Democratic Party (SPD), which had been in coalition with the CDU/CDU, took 20.5% of the vote, down 5.2%.
The anti-immigrant, Eurosceptic Alternative for Germany surged into third place nationally with 12.6%, followed by the Free Democratic Party (FDP), a classically liberal party, on 10.7%.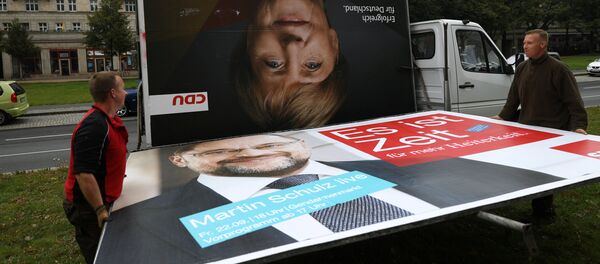 27 September 2017, 08:41 GMT
Since the SPD has stated it won't form another coalition with the CDU/CSU, Merkel seems likely to attempt to form a new government from what has been dubbed a "Jamaica coalition." This represents the CDU/CSU, which is associated with the color black, the yellow FDP and the Greens.
CDU/CSU formed a coalition with the FDP from 2009-2013, when Schaueble in his position as finance minister dealt the FDP a blow by vetoing its tax cutting proposals. 
In the week prior to the election, FDP leader Christian Lindner described the position of finance minister as the only one approaching the power of the Chancellery, leading to speculation that the party would make the finance ministry a condition of any prospective coalition arrangement. 
"Only as finance minister do you have significant influence on Germany's economic development, you hold discussions in Europe about the crucial question of the euro and you are at the table for Germany's big decisions at the G20," Lindner told the Welt am Sonntag newspaper.
© Sputnik
German federal election results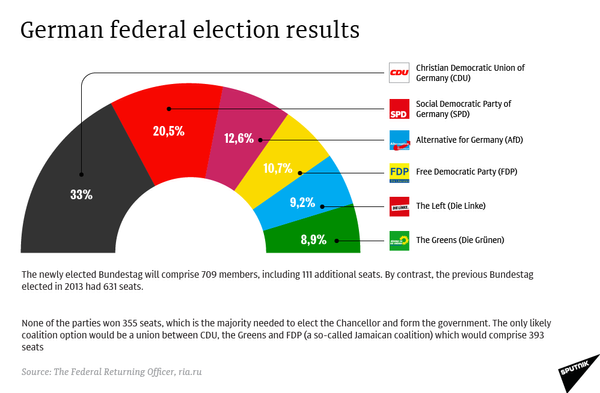 German federal election results