During Putin's meeting with the Russian Security Council, both the president and the council declared pressure on the Russian media abroad unacceptable, underlining that it has increased recently.
"The issue of continuing and sometimes increasing pressure on Russian media in some foreign countries was also touched upon during the meeting," Peskov said.
"It was noted that such actions against our media are unacceptable," Peskov stressed.
The day before, Margarita Simonyan, the RT editor-in-chief stated that RT broadcaster was asked to register as a foreign agent. Otherwise, it might face restrictions that would make it unable to continue work in the United States.
The Russian Foreign Ministry commented on the US Department of Justice's demands to register RT America channel's services provider as a foreign agent under FARA, saying that every move in relation to a Russian media will have a relevant response.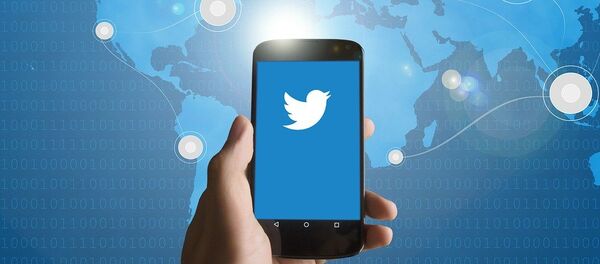 29 September 2017, 08:24 GMT
Earlier in September, the US Department of Justice asked a RT contractor in the United States to register under Foreign Agents Registration Act (FARA), while in June US congressmen introduced the Foreign Agents Registration Modernization and Enforcement Act bill, which would broaden the scope of FARA to include RT, by expanding DoJ authority to investigate attempts to "unlawfully influence the political process."    
On September 11, RT America channel's service provider in the US received a letter from the US Department of Justice demanding that the company should register under the Foreign Agents Registration Act (FARA). The letter was received amid discussions on a bill in the US lower house aimed at amending requirements for registration of foreign agents under FARA.
The bill, among other things, empowers the US DOJ, including the Federal Investigation Bureau (FBI), to identify and prosecute organizations that "illegally" try to influence the political processes in the United States.
The same day it was reported that the FBI had questioned former Sputnik employee Andrew Feinberg as part of the investigation of reports that the news outlet allegedly acted as a Russian propaganda agency in violation of FARA.
It was claimed that the FBI had access to Sputnik's working correspondence from Feinberg and another former employee of Sputnik's Washington bureau, Joseph John Fionda. The FBI itself has not responded to Sputnik's inquiry on whether it was conducting an investigation into the news agency.
In response, Kremlin spokesman Dmitry Peskov denounced the move as contradicting pluralism and freedom of the press, while Russian Foreign Ministry spokeswoman Maria Zakharova highlighted that Moscow "reserves the right to respond to the outrageous actions of the American side."