As increasing numbers of professional sports players — as well as team staff, owners and league bosses — draw attention to endemic racism in the US by dropping to one knee during the traditional performance of the country's national anthem, the Fox broadcast network has announced that it will respond by showing viewers revenue-generating ads while the patriotic music plays in the stadium.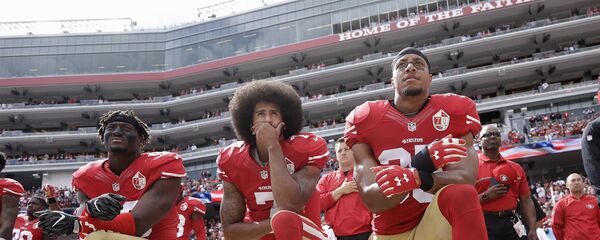 23 September 2017, 22:35 GMT
Contracted by the National Football League (NFL) to air football games in the US, Fox NFL — a division of the Fox Broadcasting Company (Fox) — will no longer show players, fans, and staff dropping to one knee during the national anthem as a means of increasing awareness of deep-seated ongoing racism in the United States.
In a statement to Sports Illustrated magazine, a Fox NFL spokesperson said that "regionalized coverage of NFL games airing on Fox this Sunday will not show the National Anthem live," cited by the New York Post.