MOSCOW (Sputnik) – Russia's Aerospace Forces have taken out seven Daesh (ISIS) terrorist field commanders, including a terrorism coordinator, in Syria on the eastern bank of the Euphrates over the past two days, Russian Defense Ministry spokesman Maj. Gen. Igor Konashenkov said Tuesday.
"Seven field commanders of various levels were killed, including a native of Kazakhstan, Abu Islam al-Kazaki, who coordinated the actions of Daesh assault units in the Euphrates valley," the spokesman relayed.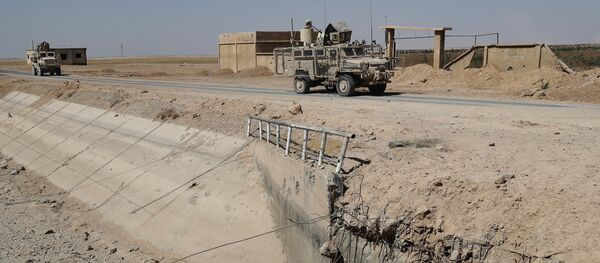 2 October 2017, 19:01 GMT
"Over the past two days, the Russian Aerospace Forces continued to destroy the Daesh group on the eastern bank of the Euphrates. Confirmed losses of terrorists in the area totaled 304 militants killed and more than 170 wounded," Konashenkov said.
"The center for the assembly and training of Daesh foreign mercenaries, including about 40 militants from the North Caucasus, as well as a mobile sniper group of terrorists, were destroyed by an airstrike," he added.
He said three command posts, nine terrorist strongpoints, eight tanks, three artillery systems, 17 SUVs with large-caliber weapons and four ammunition depots were also destroyed.
Russia, along with Iran and local militia forces, has been assisting the Syrian government in its fight against terrorist groups wreaking havoc in the Arab country since 2011.
The ongoing war in Syria has left an estimated 220,000 dead and displaced approximately 12 million people (the nation's pre-war population was over 20 million, but most refugees are internally displaced, living in government controlled regions). Many of those who have left the country have poured into nations such as Turkey, Lebanon and Jordan, while others have sought asylum in Europe, making it the largest humanitarian crisis since World War II, according to the United Nations.