The $50 million base opened on Saturday and is staffed with 200 Turkish personnel. However, they will soon be joined by over 10,000 Somali and African Union Mission in Somalia (AMISOM) soldiers participating in the fight against Harakat al-Shabaab al-Mujahideen, or al-Shabaab for short. A branch of al-Qaeda, al-Shabaab has fought the Somali government in an eight-year civil war that has killed thousands and displaced millions.
Although al-Shabaab was forced from major cities by 2012, the organization still exists in force as an aqueous terrorist and guerilla network that continues to sow chaos throughout war-torn Somalia. To better combat them, Somalia and the African Union are attempting to restructure their military and police on the model of Ankara. The Turkish military has ample experience fighting guerrillas in isolated and rural areas, such as the Kurdish rebels in southern Turkey as well as Daesh in Iraq and Syria.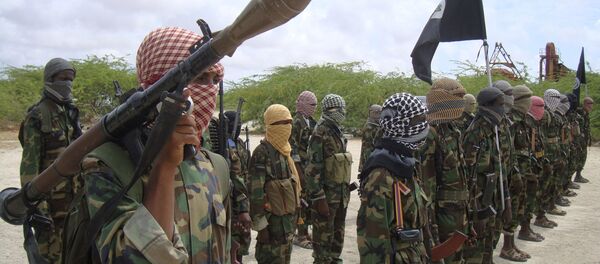 The AMISOM soldiers in Somalia are primarily drawn from Uganda, Burundi, Ethiopia, Kenya and Djibouti. However, Somalia intends to eventually replace them with Somali troops and lessen their dependence on the African Union to protect themselves. "The Somali government is under constant reminder that time is running out for AU troops, and the only troops who can replace them are Somali soldiers," said Somali President Mohamed Abdullahi Mohamed to Voice of America.
Since a 2011 visit from then-Turkish prime minister Recep Tayyip Erdogan (now Turkey's controversial president), Ankara and Mogadishu have forged a strong diplomatic, economic, and military relationship. Turkey's single largest embassy is in Mogadishu and they have spent millions in humanitarian aid after the 2011 Somali famine that left 250,000 dead.
Somalia is the centerpiece of Erdogan's pivot to Africa, which has seen Ankara open 27 new diplomatic missions across the continent and strengthen ties with countries like Ethiopia and Kenya.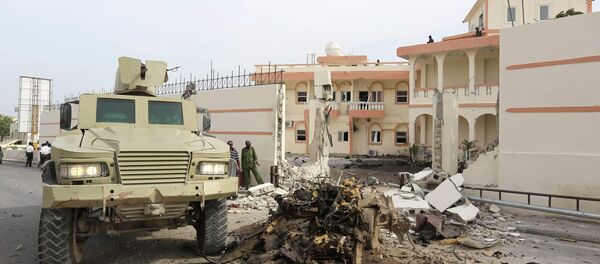 Writing for British International Affairs think tank Chatham House, Professor of International Affairs at The George Washington University David Shinn said that the realignment is "driven by the region's growing economic importance to Ankara; its interest in diversifying away from the Middle East; and the apparent desire for influence among sub-Saharan Africa's large Muslim population."
Turkey is the second foreign country to open a base in Somalia — the US allegedly operates a clandestine base in the Lower Shabelle region as well as an AMISOM-backed advisory field office in Mogadishu. The United Arab Emirates are expected to open a base in Somaliland, a self-declared state in Northern Somalia that is unrecognized by any state.
Turkey also operates active military bases in Iraq, Northern Cyprus (a self-declared state only recognized by Turkey, considered to be part of the Republic of Cyprus by the rest of the world,) Qatar, and Syria.