Pyongyang's Korea Central News Agency accused the CIA of attempting to kill the North Korean head of state with a biological or chemical attack on Monday. According to KCNA, the alleged murder plot "shows the true nature of the US as the main culprit behind terrorism."
"I don't have anything for you on that," a US State Department official told Sputnik News Tuesday regarding whether the US had initiated any major changes in its stance on Kim and the leadership in Pyongyang.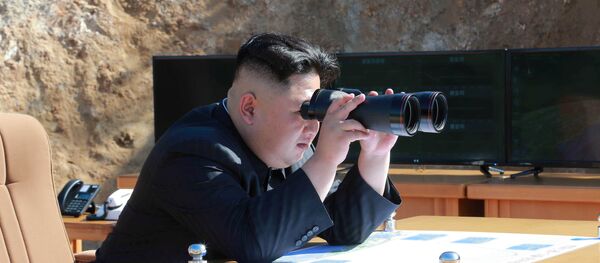 At least one reason to doubt the veracity of KCNA's claim that US personnel have previously had the opportunity to kill Kim, particularly when he was hanging around the launch platform for over an hour during North Korea's July 4 ballistic missile test. At that time, Americans had a "very easy shot at killing Kim and didn't," it was reported.
US Secretary of State Rex Tillerson stated in early July that the US would prefer to "bring Kim Jong-un to his senses, not to his knees."
Private security consultant for Stratfor Asia Pacific Rodger Baker told Business Insider that it was "unusual" for information suggesting the US had a chance to kill Kim and didn't — given what it could reveal about North Korea's actions and the US process of observing them — to reach the public domain. The reason, Baker suggested, might be to show the US actually isn't keen on killing Kim. By releasing this information the US and its allies may be able to relay a message to Kim that there's "no need to continue" the missile program, but "if the program is continued," the leak would show the US can "strike it and Kim," the consultant added.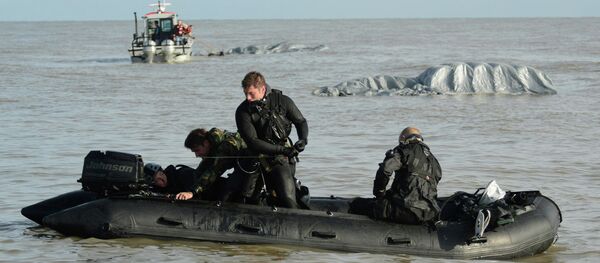 On the other hand, a South Korean lawmaker reiterated Monday that North Korean hackers successfully stole several secret war blueprints regarding potential conflict with the North, which include assassination plans for Kim, South Korean news outlet Chosun Ilbo reported. The information was apparently stolen in 2016 and "the Ministry of National Defense has yet to find out about the content of 182 gigabytes of the total [stolen] data," Democratic Party Rep. Lee Cheol-hee said in a statement.
In addition, the South Korean military recently formed a special forces team dubbed "Spartan 3000" that a South Korean general said in September had the goal of making "Kim Jong-un fear for his life."
Note: This story was updated at 5:23 p.m. to include the position of the US State Department.