Anonymous defense officials said that the militants were part of a tribal group that was previously suspected of being affiliated with al-Qaeda in the Islamic Maghreb (AQIM), which has proven to be a significant military adversary in West African nations such as Algeria and Mali. AQIM has also perpetrated bloody terrorist acts such as the 2016 assault on a hotel and restaurant in Ouagadougou, Burkina Faso, that left 30 civilians dead.
However, the militants have since rebranded themselves as members of a new branch of Daesh. On October 5, about 30 Nigerien troop were patrolling in unarmored trucks alongside a dozen US Army soldiers, among them Green Beret special forces. The patrol was coming from a meeting with tribal leaders and came within striking distance of the border between Niger and its war-torn neighbor Mali.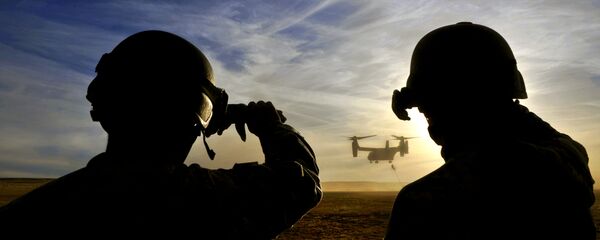 6 October 2017, 21:16 GMT
The militants rode in on motorcycles and attacked the patrol with rocket-propelled grenades and heavy machine guns, killing eight: four Nigeriens, three Green Berets, and another US soldier whose body wasn't discovered until two days after the attack. The ambushed soldiers exited their vehicles and returned fire, but no militant casualties have been reported.
Speaking before reporters in Tampa, Florida, US Defense Secretary James Mattis spoke about the October 5 ambush. He said that "the enemy has not operated [in that area] before" and that the patrol was "hit hard." Two Green Berets and eight Nigeriens were injured in the strike.
He also defended the military against the charge that the ambush was worsened by the slow response of air support. The helicopters that evacuated the soldiers were French, as Paris is the main military backer of the Malian government in its battle against militant groups. "I completely reject the idea that that [the response] was slow," Mattis said.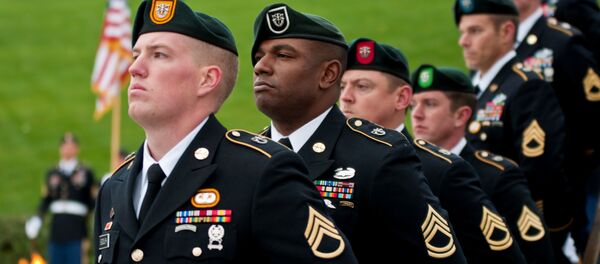 5 October 2017, 17:48 GMT
The French aircraft took 30 minutes to arrive, whereupon they scattered the ambushers and evacuated the US-Niger patrol. "The French pilots were overhead with fast movers with bombs on them ready to help, and helicopters were coming in behind," Mattis said, adding that a Nigerien force also launched a counterattack against the militants.
Mattis added that US Africa Command will be reevaluating its approach to patrol and training missions in the region in the wake of the bloody ambush, the first US casualties in Africa since the May death of a US service member in the fight against al-Shabaab in Somalia.
"We will look at this and say 'was there something we have to adapt to now, should we have been in a better stance,'" Mattis said. "We need to always look at this. We're not complacent, we're going to be better."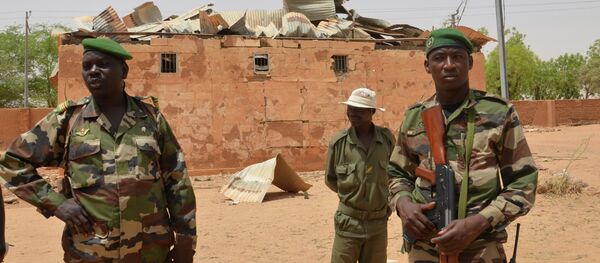 23 February 2017, 21:50 GMT
US military protocol calls for medical evacuations to be completed within one hour of the injury, the so-called "golden hour," which greatly increases the chances of survival and recovery. However, in remote locations like the site of the ambush this is a challenging goal to meet.
Eight hundred US troops are stationed in Niger, acting in a training and advisory capacity to Niamey's military as well as flying their own reconnaissance drone missions.