US Secretary of State Rex Tillerson said at a press conference Friday that US President Donald Trump intended to keep the country in the Iran nuclear deal, also known as the Joint Comprehensive Plan of Action (JCPOA), but would decertify the country's compliance with the agreement under the congressional Iran Nuclear Agreement Review Act (INRA).
Congress passed INRA in May 2015 as a means of increasing legislative oversight of the nuclear agreement's implementation. Under INRA, the US president has to certify Iran's compliance with the deal every 90 days.
Trump came to the conclusion he cannot certify under INRA because the sanctions relief provided to Iran under the nuclear deal is not proportionate to the benefits the United States is seeing from the agreement, Tillerson explained.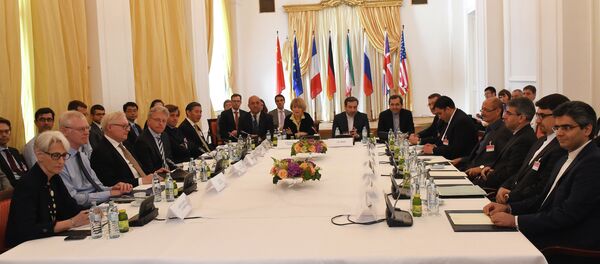 13 October 2017, 12:09 GMT
Congress can decide to do nothing or it can re-impose US sanctions, which could lead to the United States withdrawing from the agreement, he said. However, Trump will suggest Congress should use the INRA act to put in place firm trigger points which would automatically place sanctions on Tehran if it violates any restrictions placed on the Iranian government, Tillerson said.
Any amendment under the INRA would outlive the Iran deal, which is intended to indicate to partners in the JCPOA that there are areas in the current agreement that require further action, specifically in Tehran's ballistic missile program and the deal's so-called sunset clauses, Tillerson said.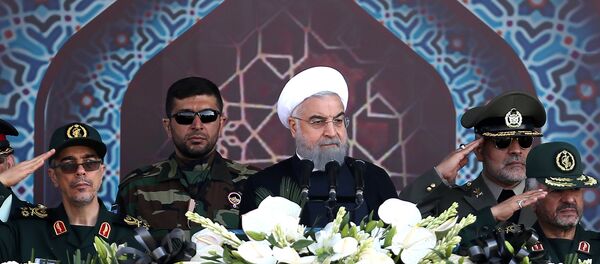 13 October 2017, 14:33 GMT
He added that he had discussed this strategy with the European signatories of the deal including his counterpart Foreign Minister Mohammad Javad Zarif of Iran. Tehran expressed it was open to talks about
addressing areas of concern in the nuclear deal
, the US top diplomat added.
In addition, Trump will order the US Department of the Treasury to impose new sanctions against the Iran Revolutionary Guard Corps for providing assistance to terrorist groups, Tillerson said.
"The President will also be announcing in his address that he is directing the Treasury Department to undertake under his executive orders additional actions for the Iranian Revolutionary Guards' support of terrorist activities in the region," Tillerson said in a briefing.
Trump's new strategy is intended to try to address issues in the Iran deal, but if it can't be fixed then he will not certify the agreement in the next certification period, Tillerson said. Trump's plan creates the path to provide the best platform to attempt to fix the current nuclear deal with Iran, but if the strategy is unsuccessful, then the United States may end up walking away from the agreement, Tillerson said.