Pornographic magazine publisher Larry Flynt is offering $10 million in cash for any information that could lead to the impeachment of US President Donald Trump.
Flynt took out a full-page ad in the Sunday edition of The Washington Post in which he listed six charges that he believes form the basis for impeachment, including colluding with a "hostile foreign power to rig our election," to "inciting violent civil strife."
​"I feel it is my patriotic duty, and the duty of all Americans, to dump Trump before it's too late," Flynt wrote in the advertisement.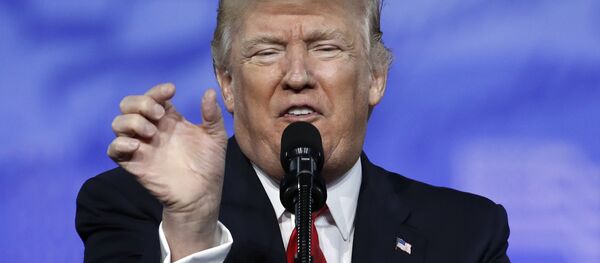 13 October 2017, 18:56 GMT
So it seems that pornography has paid Flynt quite well, as the businessman clarified that he really means to pay those who will help him "dump" the president.
"I do not expect any of Trump's billionaire cronies to rat him out, but I am confident that there are many people in the know for whom $10 million is a lot of money. And just because you pay for information, doesn't mean it's not good. Make no mistake, I fully intend to pay the entire sum," the ad read.
There was a number at the bottom and even an email address for anyone willing to spill the dirt on Trump.
The ad further read, "Did he make some financial quid pro quo with the Russians? … Has the business of the United States been compromised to protect the business of the Trump empire? We need to flush everything out into the open."
Flynt added that he was seeking information from anyone who could provide a "smoking gun" – perhaps buried in Trump's tax returns or in some other investment records – that would lead to his impeachment.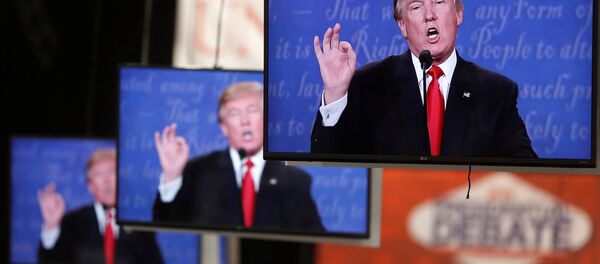 12 October 2017, 03:54 GMT
Hustler's publisher has clearly jumped on the
bandwagon
of the few who have been trying to impeach the US president.
It is, however, not the first time that Larry Flynt has dangled money to get information. In 2007, he offered $1 million, also through a full-page ad in The Post, seeking evidence from anyone who had had an illicit sexual encounter with a member of Congress or any other government official. 
In 2012, Flynt again promised a $1 million reward in public, this time for the tax returns of then-Republican presidential candidate Mitt Romney.