The Russian Federation is to issue its own official cryptocurrency, the CryptoRuble — the virtual money will be blockchain-based, but regulated and tracked by the government.    
​The news was announced by Minister of Communications Nikolay Nikiforov, following a closed-door meeting in Moscow.
There have been conflicting messages as to the Kremlin's position on cryptocurrencies — while reports over the summer suggested leaders were considering creating a Russian cryptocurrency, President Vladimir Putin has also taken a hard line on other digital coinage, stating they pose serious risks in respect of fraud and money laundering.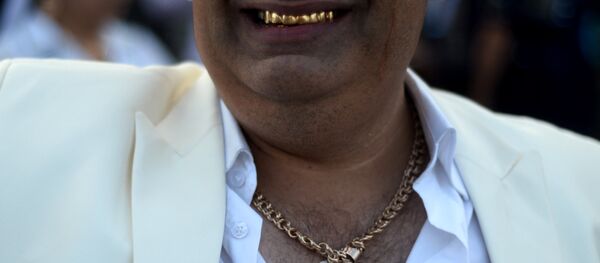 5 October 2017, 10:39 GMT
Perhaps in response to these hazards, the state-issued CryptoRuble cannot be mined, and will be issued and controlled and maintained only by authorities.
They can be exchanged for regular rubles at any time, though if the holder is unable to explain the source of their CryptoRubles, a 13 percent tax will be levied. The same tax will be applied to any earned difference between the price of the purchase of the token and the price of the sale.
"I confidently declare that we run CryptoRuble for one simple reason: if we do not, then after 2 months our neighbors in the EurAsEC [Eurasian Economic Community] will," Nikiforov said.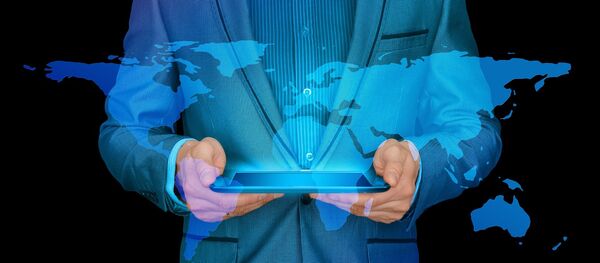 4 October 2017, 15:34 GMT
The CryptoRuble does appear to be blockchain-based, however, which ensures a degree of decentralization and could help prevent things like online fraud. The ability to freely exchange the currency for hard tender suggests an official exchange is likely, alongside unofficial markets.
The minister added the CryptoRuble will be based on Russian cryptography and its development is not going to take long.
National Support
The news follows a request sent by AVANTI, a patriotic Russian business association, to the speakers of both chambers of parliament, asking the legislature to legalize the circulation of domestic cryptocurrencies, and pointing to the risks of foreign virtual money.
"In the current geopolitical situation, the issuance and circulation of foreign cryptocurrencies in Russia risks irreversible negative consequences for both Russia's economic development and political stability," AVANTI wrote.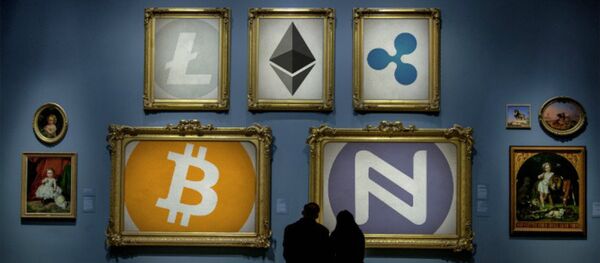 24 August 2017, 04:48 GMT
In particular, the business group urged parliament to consider legal amendments concerning government regulation on the issuance and circulation of cryptocurrencies, noting a number of dangers associated with virtual capital.
"Any cryptocurrency has its flaws. Among these disadvantages are the lack of control over issuing and circulation, exchange rate unpredictability, insufficient security, anonymity and decentralization," Rakhman Yansukov, chairman of the business association, said.
The organization also said cryptocurrencies are often used as a payment tool on marketplaces on the dark net, for purchasing weapons and drugs, and can be easily used as bribes and for funding outlawed organizations, including terrorist groups.
In view of this, AVANTI proposed measures to minimize these risks and focusing on the development of a national cryptocurrencies.
Previous Efforts
In Russia, there have already been several attempts to create cryptocurrencies with government involvement in recent years — for instance, national research institute Innovative Technologies developed Bitcoin analogue RuCoin. It has already been added to some global trade platforms and its developers have attracted over US $200,000 in investment.
​The Central Bank, the Ministry of Finance and the Federal Financial Monitoring Service will all be involved in the process of preparing regulations on cryptocurrencies, including the creation of a framework that would include a legal definition of a cryptocurrency and outline the powers of the Central Bank in regards to virtual money.