"Near Dayr Az Zawr [Deir ez-Zor], one strike engaged an ISIS [Daesh] tactical unit and destroyed two fighting positions," Operation Inherent Resolve's said in a statement on Tuesday.
The coalition also conducted two strikes against Daesh targets in Iraq. They managed to hit two Daesh tactical units: one near Rawa and the second one on a factory producing vehicle-borne improvised explosive devises near Qaim.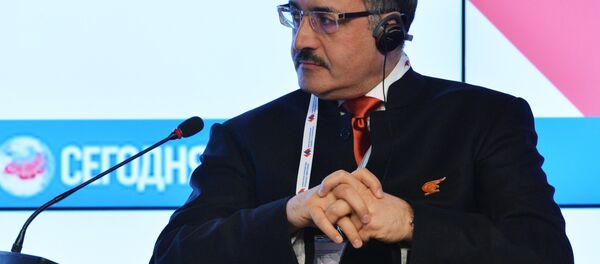 The coalition's strikes in Deir ez-Zor come amid a large-scale Syrian army's operation to completely liberate the Deir ez-Zor province from Daesh terrorists. Syrian government forces dislodged Daesh terrorists from the Syrian town of Al Hussainiyah north of Deir ez-Zor and continue to surround the remaining militants inside the city.
Last week marked the liberation of the largest Daesh hotbed in the province located in the city of al-Mayadeen. The Russian General Staff earlier commented on the operation, saying that the Syrian government troops with the support of Russian air forces had completely liberated the right bank of the Euphrates to the north-west and west of the city, establishing control over an area of 1,776 square miles.