According to Malaysian Transport Minister Liow Tiong Lai, proposals to continue the search were received from US marine surveyor Ocean Infinity, Dutch geotechnical and survey company Fugro and an unidentified Malaysian firm.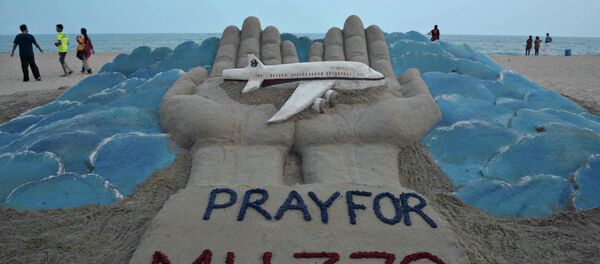 3 October 2017, 19:05 GMT
Ocean Infinity offered to search for free, opting only to accept payment if the aircraft is found. It is unclear whether Malaysian Airlines will accept any of these companies' bids.
"We won't be deciding anything now on whether we are embarking on a new search or not," Liow told reporters in Kuala Lumpur, Channel News Asia reported.
Malaysia Airlines is also on the search for a new chief executive officer, after the company's current CEO, Peter Bellew, decided to rejoin his former company Ryanair as their chief executive.
"I am excited to return home to Ryanair and take up the challenge to grow the operation sustainably. I look forward to working with all the team and all the crews I know so well to further develop our growth to 600 aircraft over the next six year," Bellow said, Irish Times reported.
MH370 disappeared on March 8, 2014, while flying from the Malaysian capital of Kuala Lumpur to Beijing in China with 239 people on board.
The search for the plane was called off in January after the Australian Transport Safety Bureau (ATSB) spent more than 1,000 days searching for the plane in what became the largest hydrographic survey ever, mapping more than 274,000 square miles of the Indian Ocean seafloor at depths of up to 20,000 feet.
A few weeks ago,the ATSB released a 440-page report on the incident, revealing details on how the pilot of MH370 flew an "initially similar" route from Kuala Lumpur airport along the Strait of Malacca toward the southern Indian Ocean on his flight simulator six weeks prior to MH370's departure, raising questions about the captain's potential motives.