WASHINGTON (Sputnik) — President Donald Trump has been manipulated by misleading intelligence into trying to force Iran to renegotiate the 2015 nuclear agreement, former US Air Force analyst Lt. Col. Karen Kwiatkowski told Sputnik.
On Monday, Trump said the United States might unilaterally withdraw from the nuclear agreement, also known as the Joint Comprehensive Plan of Action (JCPOA), despite the other P5+1 members reaffirming their commitment to the JCPOA and confirming Tehran's compliance with it.
Trump made the threat even though most objective observers believe that the rules of the 2015 agreement are being followed by the Tehran government, Kwiatkowski pointed out.
"I suspect that Mr. Trump is being fed information regarding Iran as a nation and as a government that is cherry-picked and creatively elaborated, largely outside of intelligence channels, by his neoconservative advisers," she said.
Despite Trump's promises in 2016 to "drain the swamp" in Washington of discredited foreign policy interventionists, he had permitted many of those associated with the failed Middle East policies of previous Republican President George W. Bush to join his administration, Kwiatkowski noted.
"We know that many of them have returned to government service… This faction has always slated the destruction of Iran as a regional power for several decades now, and if they have the ear of the President, there is never a better time than the present to press their case," she said.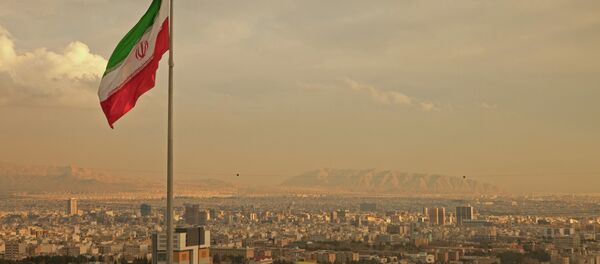 17 October 2017, 01:46 GMT
Trump's actions also indicated he was trying to keep credibility with his political supporters by forcing the Senate, the upper chamber of Congress, to fulfill its traditional constitutional role as the arbiter of treaties and other foreign commitments, Kwiatkowski explained.
"On a macro level, Trump's actions here, in forcing the Senate to deal with treaties, are consistent with other things he has done to force the parts of government which are constitutionally responsible for various activities of state to do their job," she said.
Trump promised during his 2016 election campaign to restore the traditional balance of powers between the US president and Congress, including strengthening the Senate's power to review and approve treaties, Kwiatkowski pointed out.
Trump "was elected in part to pressure Congress to do its job, enforce the Constitution, and assert American sovereignty. He is doing all that through this action. He handily and willingly uses the imperial office of the US President to make these shifts," she said.
However, Trump was neither determined on war with Iran nor was he prepared for it, Kwiatkowski insisted.
"No and no. There is a reason that the United States and other great armed nations have not taken on Iran in a full-fledged war, and part of it is the logistical nightmare it presents," she said.
Top Pentagon officials recognized that the United States was already strategically over-extended in military operations around the Middle East, Kwiatkowski observed.
"Certainly with continued partial operations in both, Iraq and Afghanistan, eastern Syria and growing operations in Yemen and the horn of Africa, an actual war with Iran is not something the generals and admirals would be advising," she said.
Far from wanting war with Iran, US military chiefs were interested instead in alarming and restraining Tehran from taking any steps that they would have to counteract, Kwiatkowski commented.
"In fact, this threatening US posture is likely aimed simply at ensuring Iran does its part to keep the lines of communication in the Straits of Hormuz open for US business and remain quiet, given the impending economic and political decline of remaining US allies in the region," she said.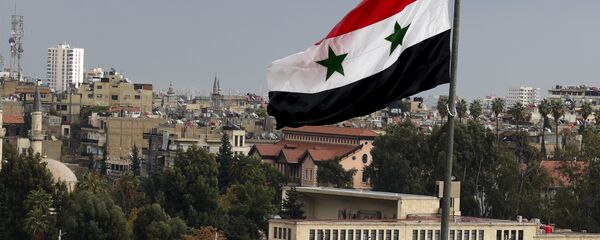 16 October 2017, 12:59 GMT
Much of Trump's presented program to pressure Iran amounted to either bluff or a reiteration of steps the United States had already undertaken, Kwiatkowski clarified.
"The specifics of his program include sanctions on the Iran's Revolutionary Guard, and otherwise, consists of what the United States has already been doing vis-a-vis the War on Terror," she said.
Trump's plan of action however could be used as a smokescreen or distraction for other actions against Tehran by the United States, Israel or their allies, Kwiatkowski cautioned.
"It appears to me to be a foreign policy case of 'I'll pretend to threaten and berate you, and you pretend to be afraid and chastised.' Ideally, this would satisfy the speechwriters and the Israelis, or give them cover for some action of their own that may be in the works," she said.
Kwiatkowski described Trump's new policy on Iran as "actually very traditional."
However, she cautioned that war-loving neoconservatives ensconced in the Trump administration might try to use it to provoke a crisis with Tehran.