"According to the forecast, we will have a small increase in 2018 as compared to 2017, but this will depend on the decisions taken regarding the extension or non-extension of the OPEC and non-OPEC countries' agreement … [A total of] 531 [million barrels of oil a year will be produced in Russia] if the agreement is not extended, so approximately 3.5-4 million tons will be produced next year as compared to this year," Russian Energy Minister Alexander Novak told reporters.
According to the minister, Russia would meet its obligations under the OPEC-non-OPEC deal to reduce oil production in October.
READ MORE: Russia's Oil and Gas Revenue to Make Up Only 1/3 of All Budget Income — Putin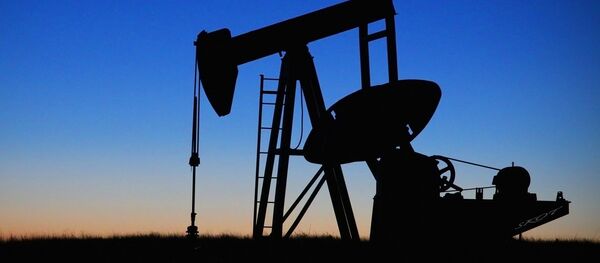 9 October 2017, 12:52 GMT
The statement comes just a day after Russian President Vladimir Putin said that in the following three years, oil and gas revenues were set to become only 1/3 of all income in the Russian budget.
The Organization of the Petroleum Exporting Countries in November 2016 agreed in Vienna to reduce its production by 1.2 million barrels per day from October 2016 levels. Eleven non-OPEC countries agreed in December 2016 to cut their production by a total of 558,000 barrels per day, including Russia by 300,000 bpd. The agreement was concluded for the first half of 2017. In May 2017 it was extended by nine months — until the end of March 2018.