WASHINGTON (Sputnik) — The United States will maintain military presence in Iraq under the Authorization for Use of Military Force until the Islamic State terror group (also known as ISIL, ISIS or Daesh in Arabic) is completely eliminated, US Secretary of State Rex Tillerson said in a congressional hearing.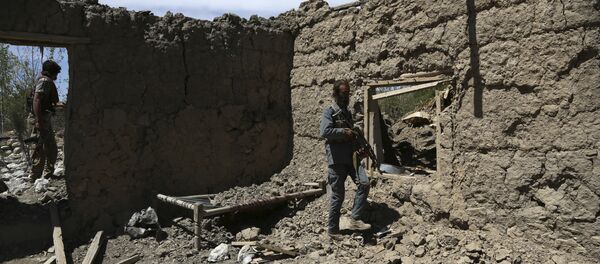 10 October 2017, 12:11 GMT
"We will remain in Iraq until ISIS is defeated… under the 2001 and 2002 AUMFs," Tillerson stated before the US Senate Foreign Relations Committee on Monday. "We are there also at the invitation of the Iraqi government."
In September, the US Senate blocked a measure to repeal AUMF. Former US President George W. Bush signed the document to authorize the use of the US armed forces against "those responsible for the attacks of September 11, 2001, and any associated forces," according to the resolution.